If you are a fan of Arijit Singh , you should know the answer of these 10 questions?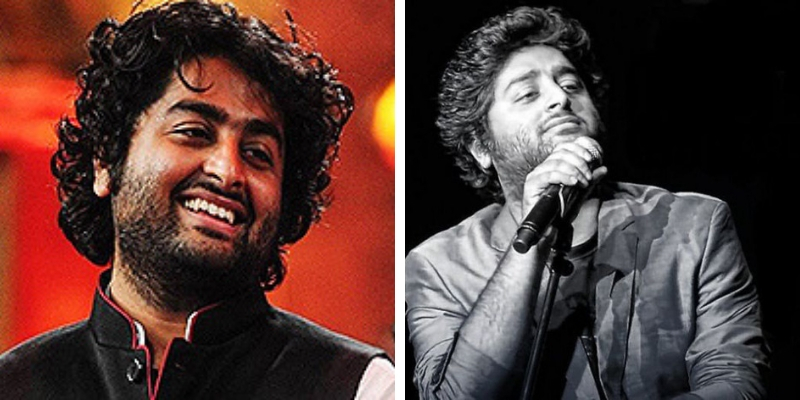 Arijit Singh is an popular Indian singer, music composer, music producer. He has huge collection of his hit songs
Author : Agniva Bhowmick
Posted On : 02-Feb-2019
Q1: What is Arijit Singh's Bollywood debut song?
A. Phir Mohabbat
B. Tum Hi Ho
C. Duaa
D. Uska Hi Bana
Q2: What is the name of his wife?
A. Purnima Malhotra
B. Koel Roy
C. Yami Goutam
D. Mallika Singh
Q3: What is the name of his first reality show in his career where he participated ?
A. Bharat Ki Shann
B. Indian Idol
C. Fame of Gurukul
D. Rising Star India
Q4: What is the name of his owned NGO?
A. Let There Be Light
B. Pur Kal Youth Development society
C. Deepalaya
D. Isha Education
Q5: How many awards he received for his Tum Hi Ho song?
Q6: How awards he received in his career till now?
Q7: What is the name of his first film where he worked as a director?
A. Yeh Jawani Hai Diwani
B. Devdas
C. Cinemawala
D. Bhalobasar Rojnamcha
Q8: Who is his favorite singer ?
A. Mohammed Rafi
B. Kishor Kumar
C. Manna Dey
D. Asha Bhosle
Q9: Who is the second highest paid singer in India?
A. Shreya Ghoshal
B. Arijit Singh
C. Sonu Nigam
D. Mika Singh
Q10: In which year Arijit was awarded the Wizcraft Honour for the Best Live Performer?
A. 2012
B. 2014
C. 2016
D. 2018