Take this quiz and see how well you know about Jhumpa Lahiri??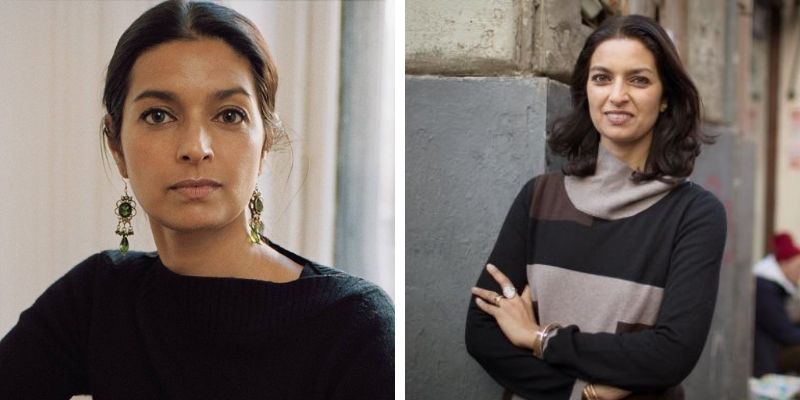 Jhumpa Lahiri is an American author of Indian descent known for her short stories, novels and essays in English, and, more recently, in Italian. She is currently a professor of creative writing at Princeton University.
Author : Agniva Bhowmick
Posted On : 30-Jun-2019
Q1: What is the real name of Jhumpa Lahiri?
A. Nilanjana Sudeshna "Jhumpa" Lahiri[
B. Susmita Suranjana "Jhumpa" Lahiri[
C. Sumona Sudeshna "Jhumpa" Lahiri[
D. Sumona Nilanjana "Jhumpa" Lahiri[
Q2: Her which short stories collection won the 'Pulitzer Prize for Fiction' and the 'PEN/Hemingway Award'?
A. The Lowland
B. The Namesake
C. The Magic Barrel: Stories
D. Interpreter of Maladies
Q3: What is the name of her first novel?
A. In altre parole
B. The Lowland
C. The Namesake
D. Dove mi trovo
Q4: Her which book was a finalist for both the Man Booker Prize and the National Book Award for Fiction in 2013?
A. The Lowland
B. In altre parole
C. Dove mi trovo
D. The Namesake
Q5: In which year was Lahiri awarded the National Humanities Medal?
A. 2013
B. 2014
C. 2015
D. 2016
Q6: Whats is the name of her husband who is now senior editor of TIME Latin America?
A. Alberto Michel Bush
B. Albino Busho Muskaa
C. Alberto Vourvoulias-Bush
D. Valinsia Albino Musa
Q7: Her which novel was adopt into the popular film of the same name?
A. The Namesake
B. The Lowland
C. A Choice of Accommodations
D. Only Goodness
Q8: In which year was she awarded by 'O. Henry Award'?
A. 2002
B. 2001
C. 2000
D. 1999
Q9: How many copies of Interpreter of Maladies were sold?
A. 600,000
B. 700,000
C. 800,000
D. 900,000
Q10: When was she appointed a member of the Committee on the Arts and Humanities?
A. April 2013
B. March 2012
C. January 2011
D. February 2010