Take this quiz and see how well you know about Abdel Sisi??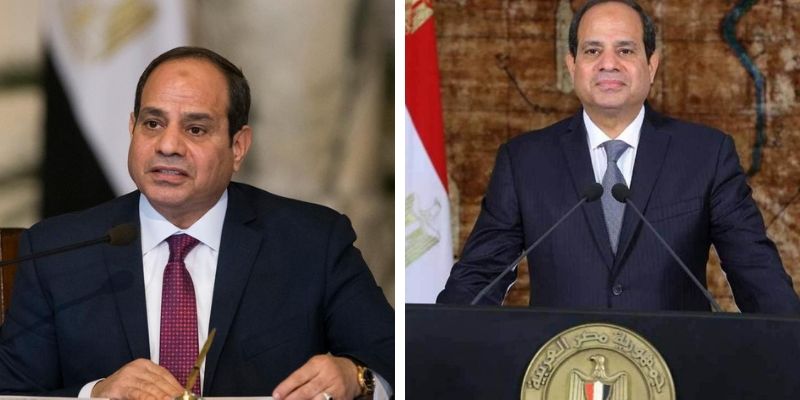 Abdel Sisi is sixth president of Egypt. Sisi was born in Cairo and after joining the military, held a post in Saudi Arabia before enrolling in the Egyptian Army's Command and Staff College.
Author : Agniva Bhowmick
Posted On : 02-Jun-2019
Q1: What is the middle name Abdel Sisi?
A. Fattah Saeed
B. Fattah Saeed Hussein Khalil El
C. Hussein Khalil El
D. Fattah Saeed Hussein Khalil
Q2: When was he born?
A. 19 November 1954
B. 19 November 1955
C. 19 November 1956
D. 19 November 1957
Q3: When did he become president of Egypt?
A. 2011
B. 2012
C. 2013
D. 2014
Q4: For how many did he serve as Chairperson of the African Union?
Q5: In which year was he rained at the Joint Services Command and Staff College at Watchfield, Oxfordshire?
A. 1995
B. 1994
C. 1992
D. 1993
Q6: When was he appointed Minister of Defence by Morsi?
A. 12 August 2012
B. 12 August 2013
C. 12 August 2014
D. 12 August 2015
Q7: With how many votes was he elected as president?
A. 97%
B. 89%
C. 78%
D. 88%
Q8: To whom did he give his first interview?
A. The Washington Post
B. The Statements
C. The Defence Post
D. The New York Times
Q9: When did he get revolution medal?
A. 30 June 2011
B. 30 June 2012
C. 30 June 2013
D. 30 June 2014
Q10: In which year was he honored by Silver Jubilee of Liberation of Sinai Medal?
A. 2006
B. 2007
C. 2008
D. 2009