Take this quiz and see how well you know about Adam Gilchrist ?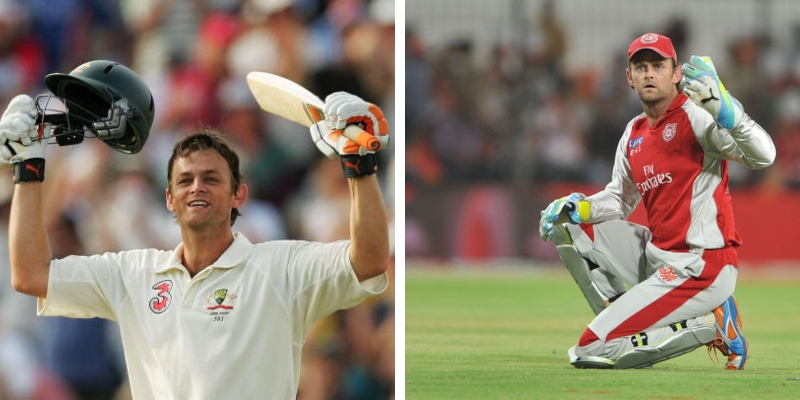 Adam Gilchrist was wicket-keeper batsman and former captain of his nation. He was first first player who hit 100 sixes in test career.
Author : Agniva Bhowmick
Posted On : 04-Apr-2019
Q1: What is the middle name of Adam Gilchrist?
A. Thomas
B. Craig
C. Stuart
D. Jimmy
Q2: When he was born?
A. 14 Nov 1971
B. 15 Nov 1971
C. 16 Nov 1971
D. 17 Nov 1971
Q3: He was former captain of which nation?
A. South Africa
B. Australia
C. New Zealand
D. England
Q4: How many world cup titles he has won?
Q5: What was his highest score in test cricket?
A. 198
B. 202
C. 204
D. 206
Q6: Against which team he made his test debut?
A. India
B. Pakistan
C. Australia
D. New Zealand
Q7: How many centuries he has in test cricket?
Q8: How many catches he took in his ODI career?
A. 423
B. 420
C. 417
D. 4174
Q9: For which team he played in IPL?
A. CSK
B. KXIP
C. MI
D. DD
Q10: In which year he announced his retirement ?
A. 2007
B. 2008
C. 2009
D. 2010