Take this quiz and see how well you know about Ajinkya Rahana ?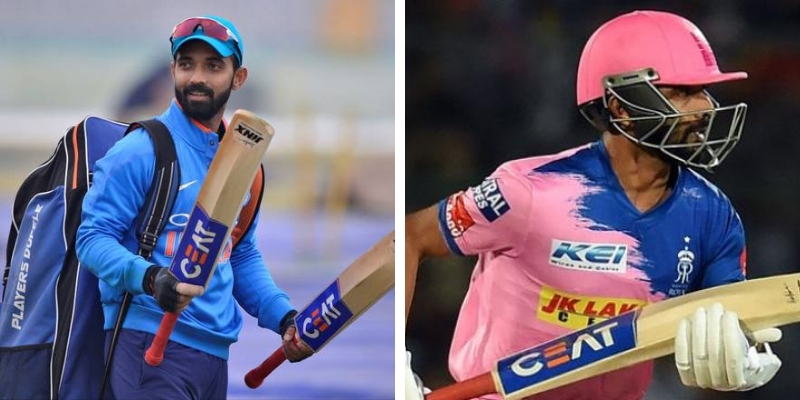 Ajinkya Rahana is one of the best batsmen of India, He was the member of 2015 World Cup team.
Author : Agniva Bhowmick
Posted On : 07-Apr-2019
Q1: What is the middle name of Ajinkya Rahana ?
A. Sanju
B. Bhandarkar
C. Madhukar
D. Subhman
Q2: When he was born?
A. 5 June 1988
B. 6 6 June 1988
C. 7 June 1988
D. 8 June 1988
Q3: He plays for which team in IPL?
A. RCB
B. CSK
C. KKR
D. RR
Q4: Against which team he made his ODI team?
A. Australia
B. England
C. Pakistan
D. South Africa
Q5: In which year he made his test debut?
A. 2013
B. 2014
C. 2015
D. 2016
Q6: How many centuries he has in TEST?
Q7: What was his highest score in test?
A. 155
B. 165
C. 167
D. 188
Q8: What was his highest score in IPL?
A. 102
B. 103
C. 104
D. 105
Q9: How many catches he took by a non wicket-keeper in a single Test match ?
Q10: Which year he received 'CEAT Indian Cricketer of the Year'?
A. 2014
B. 2013
C. 2012
D. 2011