Take this quiz and see how well you know about Alexander Bellen??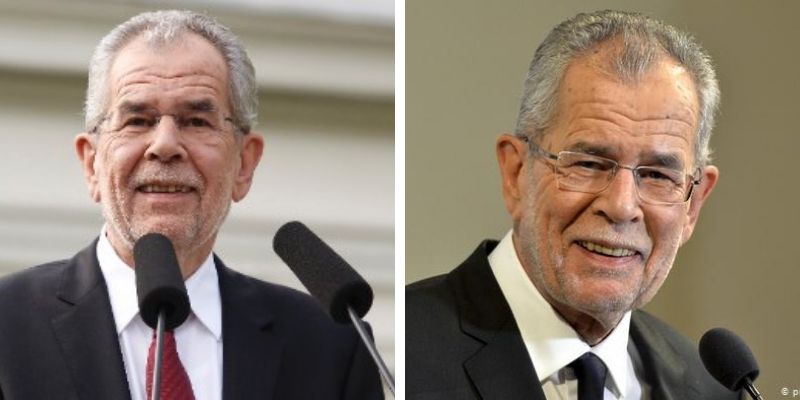 Bellen is the current President of Austria. He was a member of the National Council representing the Green Party there from 1994 to 2012, and served as both leader of the party as well as its parliamentary group. Van der Bellen is the second green president of a European Union country.
Author : Agniva Bhowmick
Posted On : 01-Jun-2019
Q1: What is the middle name of Alexander Bellen?
A. Van der
B. Gys Ftsf
C. Hff gwy
D. Gyw Huw
Q2: When was he born?
A. 18 January 1942
B. 18 January 1943
C. 18 January 1944
D. 18 January 1945
Q3: For which subject did he serve as a professor at the University of Vienna?
A. Mathematics
B. Economics
C. Political Science
D. HIstory
Q4: For which political party did he become spokesperson?
A. Austrian Green Party
B. Austrian Red Party
C. Austrian Blue Party
D. Austrian Yellow Party
Q5: In which election did he run as a nominally independent candidate supported by the Greens?
A. 2014 presidential election
B. 2015 presidential election
C. 2016 presidential election
D. 2017 presidential election
Q6: With how many votes was he re-elected?
A. 52%
B. 54%
C. 59%
D. 67%
Q7: At which age did he get marriage?
Q8: How many siblings he has?
Q9: When was he honored by 'Grand Decoration of Honour in Gold with Star of the Decoration of Honour for Services to the Republic of Austria'?
A. 4 May 2001
B. 4 May 2002
C. 4 May 2003
D. 4 May 2004
Q10: Which country did give the honor of ' Grand Star of the Order of Merit of the Principality'?
A. Italy
B. Belgium
C. Austria
D. Liechtenstein