Take this quiz and see how well you know about Allen Jones??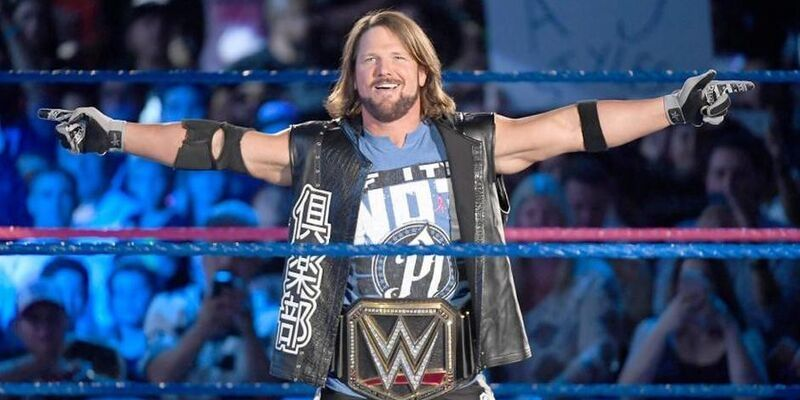 Styles is an American professional wrestler currently signed to WWE, where he performs on the Raw. Styles became the first TNA-contracted wrestler to be ranked number one on the annual Pro Wrestling Illustrated (PWI) PWI 500 list
Author : Agniva Bhowmick
Posted On : 13-Sep-2019
Q1: What is the middle name of Allen Jones?
A. Deal
B. Neal
C. Peal
D. Heal
Q2: When was he born?
A. June 3, 1975
B. June 1, 1976
C. June 2, 1977
D. June 4, 1978
Q3: What was his ring name?
A. AJ Styles
B. DJ Styles
C. SJ Styles
D. VJ Styles
Q4: When did he debut in wrestling career?
A. 1998
B. 1999
C. 2000
D. 2001
Q5: How many times did he win X Division Championship?
Q6: What was his period of appearance in ROH?
A. 2002 - 2006
B. 2003 - 2007
C. 2004 - 2008
D. 2005 - 2009
Q7: When did he sign a multi-year contract with WWE?
A. January 2013
B. January 2014
C. January 2015
D. January 2016
Q8: What number did AJ Styles draw in the Royal Rumble during his WWE debut?
Q9: Which of the following nicknames has AJ Styles never used?
A. The New Nature Boy
B. The Face That Runs The Place
C. Mr.Olympia
D. Mr.Phenom
Q10: Who did AJ defeat for his first NWA Championship?
A. Jeff Jarett
B. Abssy
C. Raven
D. Ron Killings