Take this quiz and see how well you know about Amit Shah??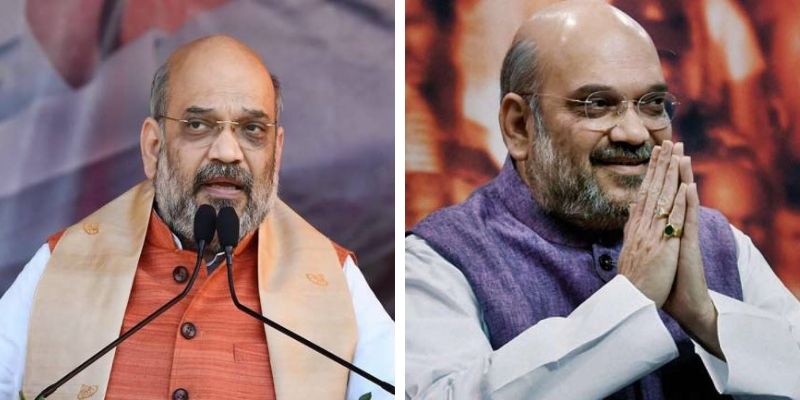 Amit Shah is the president of BJP. He is the chief strategist of the BJP and closet aide and brain behind Narendra Modi's rise. He is the current Minister of Home Affairs.
Author : Agniva Bhowmick
Posted On : 07-Jun-2019
Q1: What is the middle name of Amit Shah?
A. Damodar
B. Anilchandra
C. Baburam
D. Subhash
Q2: When was he born?
A. 22 October 1964
B. 22 October 1934
C. 22 October 1968
D. 22 October 1960
Q3: He is the president of which political party ?
A. CONGRESS
B. TMC
C. BJP
D. NDA
Q4: When was he elected as a member of the upper House of Parliament the Rajya Sabha from Gujarat ?
A. 2016
B. 2017
C. 2018
D. 2019
Q5: At which age did he secure his position in RSS?
Q6: When was he sent to BJP?
A. 1987
B. 1988
C. 1989
D. 1990
Q7: How many years did he hold he MLA for a seat partly covering Ahmedabad, Sarkhej ?
A. 12y
B. 10y
C. 8y
D. 6y
Q8: With how many seats did he win in Uttar Pradesh in 2014 general election?
A. 60 out of 80 seats
B. 65 out of 80 seats
C. 70 out of 80 seats
D. 73 out of 80 seats
Q9: When was he arrested charging with the murder, extortion, and kidnapping among other charges?
A. 30 July 2010
B. 28 July 2010
C. 25 July 2010
D. 23 July 2010
Q10: When did he take office as Minister of Home Affairs?
A. 1 June 2019
B. 2 June 2019
C. 3 June 2019
D. 4 June 2019