How much you know about Amitabh Bachchan?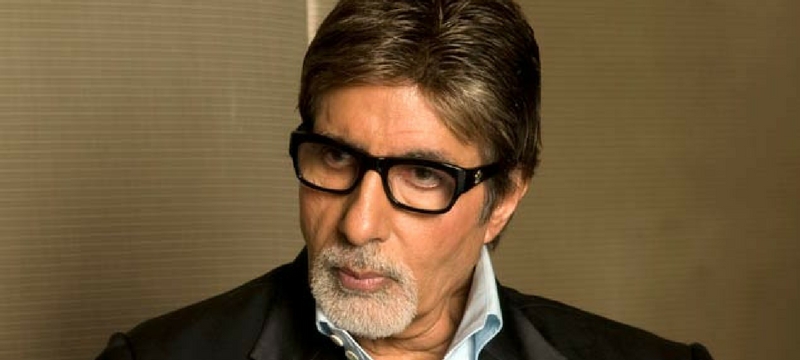 Amitabh Bachchan is popular for films such as Zanjeer, Deewaar, and Sholay and many more. He acted as "angry young man" roles in many movies. Check out How much you know about Amitabh Bachchan.
Author : Adiyogi Quiz Master
Posted On : 17-Jan-2018
Q1: Which year was the Amitabh Bachchan starrer Sharaabi released?
A. 1983
B. 1980
C. 1984
D. 1987
Q2: Which was the first film in which Amitabh and Jaya Bachchan worked together?
A. Milli
B. Ek Nazar
C. None of the Above
D. Guddi
Q3: In which year did Amitabh Bachchan debut in Hindi cinema?
A. 1960
B. 1965
C. 1972
D. 1969
Q4: In the Bollywood movie Black, Amitabh Bachchan suffers from...
A. Tuberculosis
B. Blindness
C. Alzheimer's Disease
D. Parkinson's Disease
Q5: In the film "Akayla", which movie is the police officer Vijay (Amitabh Bachchan) watching when he realizes that Braganza (Keith Stevenson) has a twin brother?
A. Ram Aur Shyam
B. Seeta Aur Geeta
C. Kishen Kanhaiya
D. Chalbaaz
Q6: Hrishikesh Mukherjee made the cult comedy "Golmaal" about a guy who lies to save his job when he is caught watching a game and has to keep lying to hide the lie including creating a fictitious twin brother. In the movie , when Ramprasad (Amol Palekar) meets Amitabh Bachchan at the studios, which movie is Amitabh shooting for?
A. Trishul
B. Jurmana
C. Don Oop
D. Deewar
Q7: Name Karan Johar's 2nd directorial film comprising of a cast of- Amitabh Bachhan, Jaya, Shahrukh, Hritik, Kareena, Kajol and Rani.
A. Pyaar tune Kya Kiya
B. Love you... Hamesha
C. Aap Mujhe Achhe lage
D. Kabhi Khushi Kabhi Ghum
Q8: For which movie did Amitabh Bachchan win National Award for the most Promising Newcomer?
A. Trishul
B. Saat Hindustani
C. Piku
D. Hum
Q9: In which company did Amitabh Bachchan get his first job?
A. Shaw Wallace
B. Doordashan
C. Yash Raj Films
D. Prithvi Theater
Q10: When Amitabh Bachchan contested in the 8th Lok Sabha elections in 1984, he contested from which constituency?
A. Amethi
B. Allahabad
C. Mumbai
D. Delhi