Take this quiz and see how well you know about Amitav Ghosh??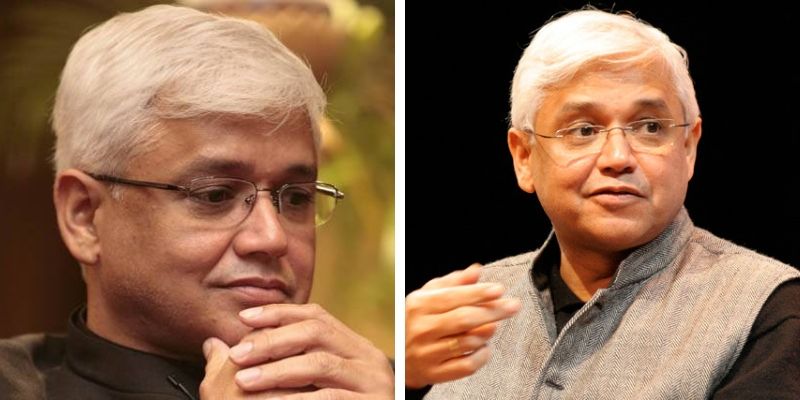 Amitav Ghosh is an Indian writer and the winner of the 54th Jnanpith award, best known for his work in English fiction. Ghosh famously withdrew his novel The Glass Palace from consideration for the Commonwealth Writers' Prize, where it was awarded the best novel in the Eurasian section.
Author : Agniva Bhowmick
Posted On : 30-Jun-2019
Q1: When Amitav Ghosh was born?
A. 11 July 1956
B. 11 June 1953
C. 11 January 1959
D. 09 July 1960
Q2: What magazine did he found along with Guha?
A. Indian History
B. History Times
C. Times History
D. Times of Indian History
Q3: From which university did he win the Inlaks Foundation scholarship to complete a D. Phil. in social anthropology?
A. Centre for Studies in Social Sciences, Calcutta
B. Cambridge University
C. St Edmund Hall, Oxford
D. The Doon School
Q4: In which newspaper did he get job first time?
A. The Hindu
B. The Telegraph
C. The Times of India
D. Indian Express
Q5: In which year was he honored by Padma Shri?
A. 2003
B. 2005
C. 2007
D. 2009
Q6: In which year did Ghosh join the faculty at Queens College, City University of New York, as Distinguished Professor in Comparative literature.
A. 1999
B. 2000
C. 2001
D. 2002
Q7: What is the name of his first novel?
A. The Shadow Lines
B. The Circle of Reason
C. The Calcutta Chromosome
D. The Hungry Tide
Q8: In which year did write 'The Calcutta Chromosome'?
A. 1999
B. 1997
C. 1996
D. 1995
Q9: For which book did he win Sahitya Akademi Award and the Ananda Puraskar?
A. The Circle of Reason
B. The Calcutta Chromosome
C. The Shadow Lines
D. The Hungry Tide
Q10: Whats is the name of his last novel?
A. River of Smoke
B. Flood of Fire
C. Gun Island
D. Sea of Poppies