Take this quiz and see how well you know about Andrzej Duda??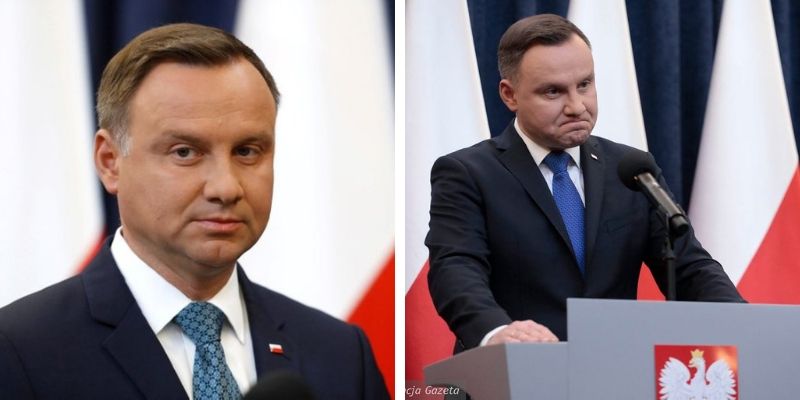 Andrzej Duda is the president of Poland. Duda was a member of Polish Lower House (Sejm) from 2011 to 2014 . Duda began his political career with the now-defunct Freedom Union Party in the early 2000s.
Author : Agniva Bhowmick
Posted On : 28-May-2019
Q1: What is the middle name of Andrzej Duda ?
A. Ggafg
B. Sebastian
C. Asrayg
D. Fattsgs
Q2: When was he born?
A. 16 May 1970
B. 16 May 1971
C. 16 May 1972
D. 16 May 1973
Q3: What is his rank as president of Poland?
Q4: When did he become president of Poland?
A. 6 August 2015
B. 6 August 2016
C. 6 August 2017
D. 6 August 2018
Q5: What is the period of being member of European Parliament?
A. 2014 to 2018
B. 2014 to 2015
C. 2014 to 2016
D. 2015 tp 2017
Q6: For which political party Dude fought for presidential election in 2015?
A. Right wing law and justice party
B. PSD
C. SPD
D. Democratic Party
Q7: With how many votes in second round was hr elected for president of Poland?
A. 46.56%
B. 51.55%
C. 53.78%
D. 67.45%
Q8: When did he obtain Phd Degree in law at Jagiellonian University?
A. January 2012
B. January 2013
C. January 2015
D. January 2014
Q9: When was he honored by 'Class Order of Stara Planina'?
A. 14 April 2016
B. 14 April 2015
C. 14 April 2014
D. 14 April 2013
Q10: Which honor was given to him by Belgium?
A. Grand Cross of the Order of the Redeemer
B. Grand Cross with Collar Order of the White Rose
C. Collar of the Order of the White Lion
D. Gran Cordon of the Order of Leopold