Take this quiz and see how well you know about Arnab Goswami??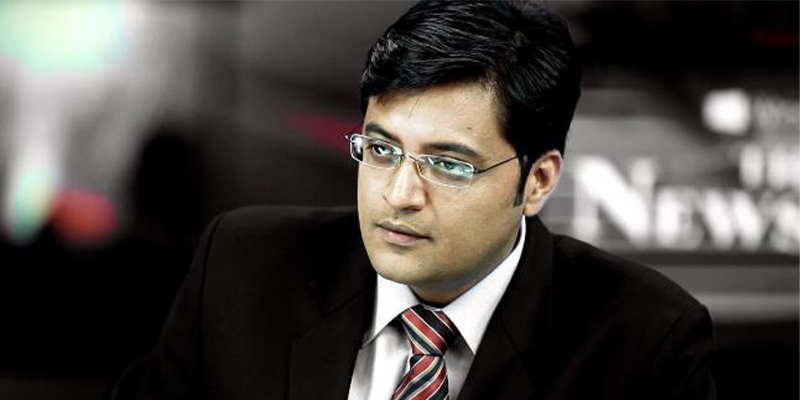 Arnab Goswami is an Indian journalist and television news anchor. He is the managing director and majority owner of the news channel Republic TV.
Author : Agniva Bhowmick
Posted On : 08-Aug-2019
Q1: What is the middle name of Arnab Goswami?
A. Ranjan
B. Dipanjon
C. Sinjan
D. Rupam
Q2: When was he born?
A. 8 October 1972
B. 9 October 1973
C. 10 October 1974
D. 11 October 1975
Q3: He is the owner of which News Channel?
A. Times Now
B. ABP News
C. Republic TV
D. Zee News
Q4: In which news channel was he the editor-in-chief and a news anchor?
A. Republic TV
B. Zee News
C. Times Now
D. ABP News
Q5: When did he resign from Times Now?
A. 1 November 2016
B. 2 November 2017
C. 3 November 2018
D. 4 November 2019
Q6: In which year did he join NDTV?
A. 1998
B. 1997
C. 1996
D. 1995
Q7: For which show did he win him an award for the Best News Anchor of Asia 2004 in the 2004 Asian Television Awards?
A. Debate to Arnab
B. News Tonight
C. Newsnight
D. Frankly Speaking to Arnab Goswami
Q8: In which year Goswami's biography published by the Entrepreneur magazine?
A. 2015
B. 2016
C. 2017
D. 2018
Q9: In which year was he awarded by 'Society Young Achievers Award for excellence in the field of Media'?
A. 2007
B. 2008
C. 2009
D. 2010
Q10: When was he awarded by 'Media Person of Year Award by International Advertising Association'?
A. 2016
B. 2017
C. 2018
D. 2019