Take this quiz and see how well you know about Arundhati Roy??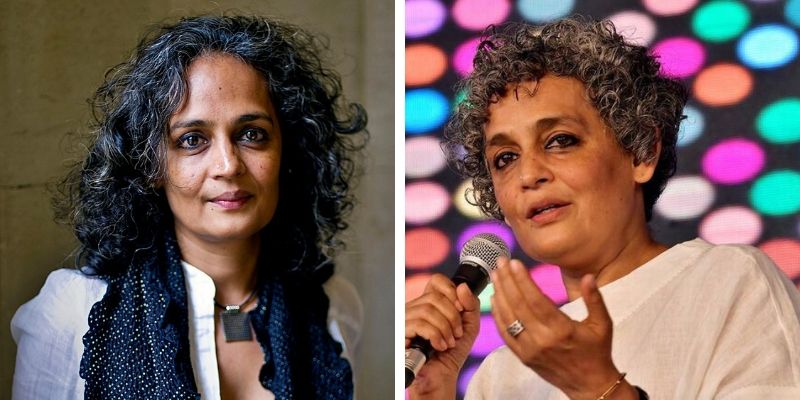 Arundhati Roy is one of famous authors in India who won Man Booker Prize for Fiction in 1997. She is also political activist involved in human rights and environmental causes. She was also best selling author.
Author : Agniva Bhowmick
Posted On : 27-Jun-2019
Q1: What is the first name of Arundhati Roy?
A. Priyanka
B. Suzanna
C. Susmita
D. Sunayna
Q2: Her which book won the Man Booker Prize for Fiction in 1997?
A. The Ministry of Utmost Happiness
B. The Algebra of Infinite Justice The
C. The End of Imagination
D. The God of Small Things
Q3: When was she born?
A. 15 November 1966
B. 22 November 1957
C. 24 November 1961
D. 30 November 1967
Q4: For which movie did she write screenplay in 1989?
A. In Which Annie Gives It Those Ones
B. Beauty and the Beast
C. The Grand Father
D. Man of Steel
Q5: In which year did she win National Film Award for Best Screenplay?
A. 1988
B. 1989
C. 1990
D. 1991
Q6: What was the name of the serial that she has written?
A. Doctor who
B. How I met your brother
C. Walking Dead
D. The Banyan Tree
Q7: What did she write on the Indian government's nuclear policies in 1998?
A. The Cost of Living
B. The End of Imagination
C. The Greater Common Good. Bombay
D. Power Politics
Q8: In which year did she win Lannan Foundation's Cultural Freedom Award?
A. 1999
B. 2000
C. 2001
D. 2002
Q9: In which year was she awarded by Sydney Peace Prize?
A. 2004
B. 2005
C. 2006
D. 2007
Q10: To whom did she criticize for anti-corruption campaign?
A. Anna Hazare
B. Narendra Modi
C. Kejriwal
D. Amit Shah