Take this quiz and see how well you know about Barkha Dutt??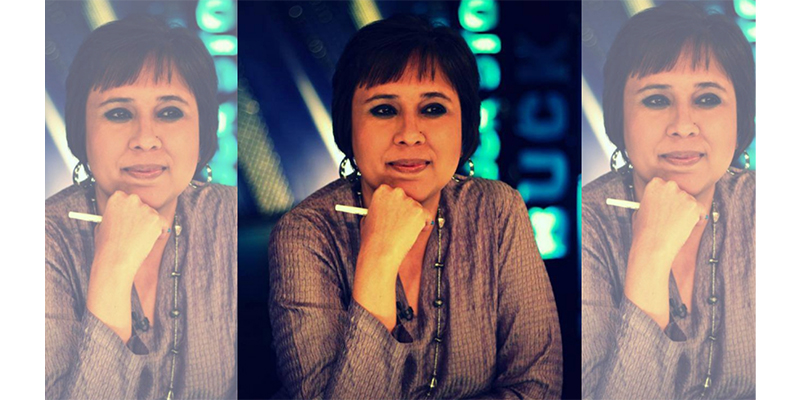 Barkha Dutt is an Indian television journalist and author. Dutt was one of the journalists taped in the Radia tapes controversy. Barkha emerged as a prominent figure after her frontline war reporting on the Kargil Conflict between India & Pakistan in 1999.
Author : Agniva Bhowmick
Posted On : 07-Aug-2019
Q1: For how many times was she part of NDTV?
A. 19y
B. 20y
C. 21y
D. 22y
Q2: When was she born?
A. 18 December 1971
B. 17 December 1970
C. 16 December 1969
D. 15 December 1968
Q3: When she left NDTV news?
A. February 2016
B. January 2017
C. March 2018
D. April 2019
Q4: What was the name of her weekly television show?
A. We The People
B. The Buck Stops Here
C. Nonstop Barkha
D. We The Citizen
Q5: In which event Dutt identified attackers and victims of a riot as "Hindus" and "Muslims" on television?
A. Kargil 1999
B. 2002 Gujrat Violence
C. Kashmir Issue
D. 2008 Mumbai Attack
Q6: When did she move to the role of consulting editor?
A. 2018
B. 2017
C. 2016
D. 2015
Q7: In which TV Channel is she working right now?
A. Ashtha TV
B. Times Now
C. Tiranga TV
D. Sab TV
Q8: In which year was he awarded by the Association for International Broadcasting award?
A. 2012
B. 2013
C. 2014
D. 2015
Q9: For which coverage Manmohan Singh awarded Dutt the Padma Shri in 2004?
A. 2002 Gujarat Violence
B. 1999 Kargil
C. 2004 Tsunami
D. 2008 Mumbai Attack
Q10: In which Ajay Devgan;s movie Ashwini Kalsekar played a TV journalist role inspired by Dutt?
A. Singham
B. Singham Returns
C. Golmaal Return
D. Raid