Very few can clear all questions right about these Bollywood lyrics ?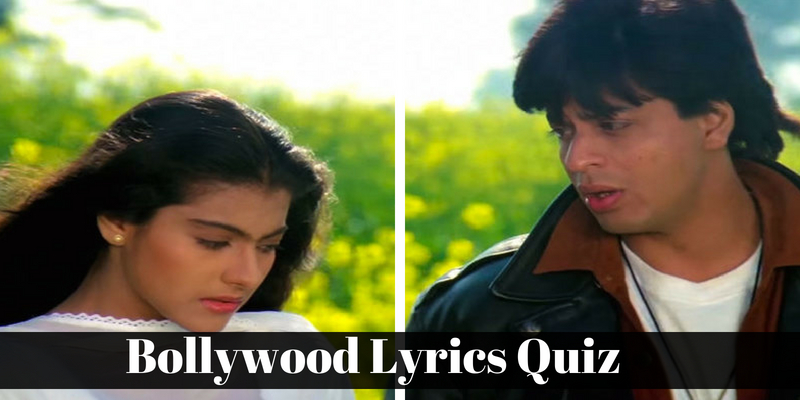 Very few can clear all questions right about these Bollywood lyrics
Author : Adiyogi Quiz Master
Posted On : 11-May-2018
Q1: The male voice in the song Mehbooba in Sholay was of...?
A. R D Burman
B. Bhupinder
C. Shailendra
D. Divender
Q2: The tune Of 'Aate Jaate' from Maine Pyaar Kiya is very similar to the English song 'I Just Called To Say I Love You'. Can you name the the singer
A. Eric Clapton
B. Elton John
C. Stevie Wonder
D. Bryan Adams
Q3: The title track of 'Akele Hum Akele Tum' was copied from a English song 'But You Love Me Daddy'. Name The Singer
A. Bing Crosby
B. Nat King Cole
C. Bob Dylan
D. Jim Reeves
Q4: Who wrote the songs of 'Kaho naa...Pyaar Hai'?
A. Sameer
B. Anand Bakshi
C. Mehboob
D. Ibrahim Ashq
Q5: Which 2017 Hindi film shares its title with a popular song from the 1968 film ?Padosan??
A. Half Girlfriend
B. Badrinath ki Dulhaniya
C. Jab Harry met Sejal
D. Meri Pyari Bindu
Q6: According to a song from the fill Sultan, what does Baby like?
A. Bass
B. Sound
C. Volume
D. Treble
Q7: Complete this line from a song in the film Jagga Jasoos ?Yahi umar hai kar le____?.
A. Papa se complaint
B. Friend se masti
C. Galti se mistake
D. Girlfriend se mazak
Q8: kar ke dikha de goal, is a promotional song officially launched for which of these sports tournaments?
A. Durand Cup
B. FIFA Under 17 World Cup
C. Santosh Trophy
D. Subroto Cup
Q9: What is Mehngai called in the song from the film 'Peepli (Live)'?
A. Daakini
B. Dusht
C. Dayan
D. Chudail
Q10: Who is the music director of this song 'In aankhon ki masti ke mastaane hazaaron hain'?
A. O.P. Nayyar
B. S. Burman
C. Naushad
D. Khayyam