Take this quiz and see how well you know about Bret Hart??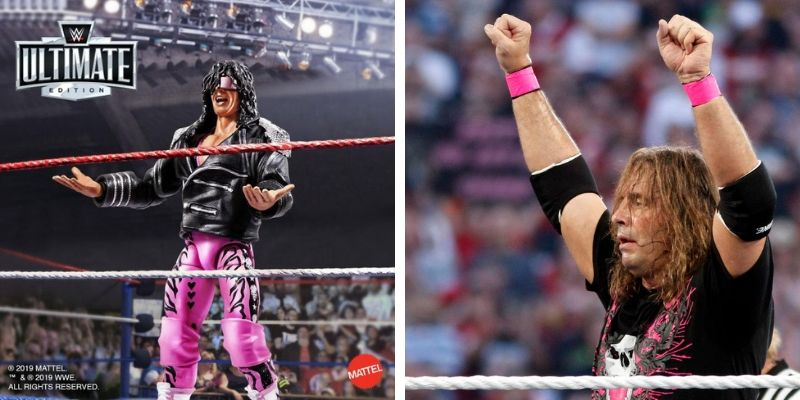 Bret Hart is a Canadian-American retired professional wrestler, amateur wrestler, writer and actor. For most of his career, he used the nickname "Hitman".
Author : Agniva Bhowmick
Posted On : 07-Sep-2019
Q1: What is the middle name of Bret Hart?
A. Sagan
B. Saimba
C. Sergeant
D. Sunadkjd
Q2: When was he born?
A. July 2, 1957
B. July 3, 1958
C. July 4, 1959
D. henW, 1960
Q3: When did he join his father Stu Hart's promotion Stampede Wrestling as referee?
A. 1975
B. 1976
C. 1977
D. 1979
Q4: When did he make his debut in wrestling ring?
A. 1976
B. 1977
C. 1978
D. 1979
Q5: How many times did he win WWF World Heavyweight Champion?
Q6: What is the name of his first movie?
A. Natural Born Killers
B. The Simpsons
C. The Adventures of Sinbad
D. Big Sound
Q7: In which year was he inducted into into the WWE Hall of Fame class?
A. 2005
B. 2006
C. 2007
D. 2008
Q8: Whom did Bret Hart lose his last WWE World Heavyweight Title to?
A. The Forooq
B. Triple H
C. The Rock
D. Shawn Michaels
Q9: Bret captured his first singles title in 1991, after the Hart Foundation dispersed. Bret captured the Intercontinental Title from Mr. Perfect by using the Sharpshooter and making Perfect (Curt Hennig) submit. At which Pay-Per-View event of 1991 was this?
A. 'Survivor Series'
B. 'Royal Rumble'
C. 'Summerslam'
D. 'Wrestlemania'
Q10: In December 2004, Bret starred in which theatre show in Toronto, Canada?
A. Cinderella
B. Snow White
C. Beauty and the Beast
D. Aladdin