Take this quiz and see how well you know about Bryan Danielson??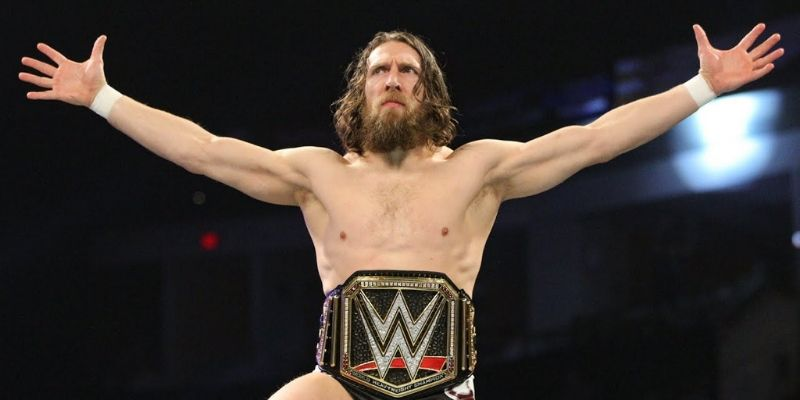 Bryan Danielson is an American professional wrestler. He is signed to WWE, where he performs on the SmackDown brand. He was the first winner of ROH's annual Survival of the Fittest tournament in 2004.
Author : Agniva Bhowmick
Posted On : 09-Sep-2019
Q1: What is the middle name of Bryan Danielson?
A. Lloyd
B. Denial
C. Richard
D. Richa
Q2: What was his ring name in wrestling?
A. The Stone
B. The Rock
C. Daniel Bryan
D. Hitman
Q3: When was he born?
A. May 21, 1980
B. May 22, 1981
C. May 23, 1982
D. May 23, 1983
Q4: How many times did he held WWE Championship?
Q5: In which year did he become SmackDown Money in the Bank winner ?
A. 2010
B. 2011
C. 2012
D. 2013
Q6: When did he join independent promotion Ring of Honor?
A. 2002
B. 2003
C. 2004
D. 2005
Q7: Where was he acknowledge as a "Founding Father" of the company?
A. RAW
B. ROH
C. WWF
D. IOC
Q8: To whom did he defeat for the ROH World Championship at Glory by Honor IV on September 15, 2005?
A. The Hulk
B. Chris Hero
C. James Gibson
D. Undertaker
Q9: Prior to wrestling for the WWE, Daniel Bryan was a former world champion in which of these wrestling organizations?
A. NWA
B. IWGP
C. TNA
D. ROH
Q10: Daniel Bryan was trained by which WWE Hall of Famer?
A. Dusty Rhodes
B. Bret Hart
C. Ric Flair
D. Shawn Michaels