Take this quiz to know about Charlie Puth?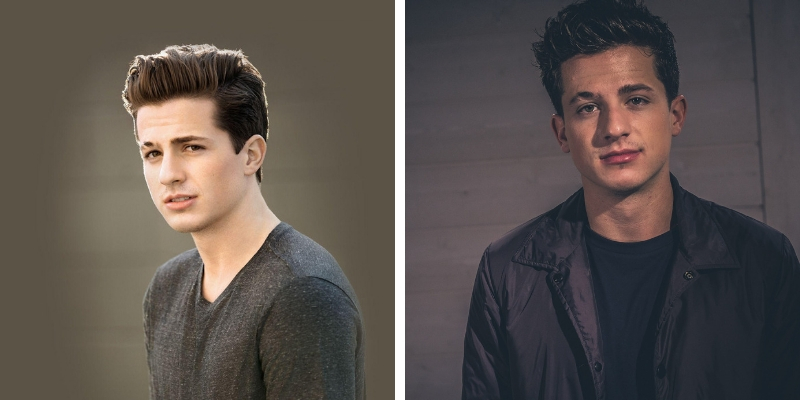 He is a talented singer producer and songwriter. he impressed the audiences with his magnificient voice
Author : Soumi Banerjee
Posted On : 12-Feb-2019
Q1: Which year he was born
A. 1988
B. 1991
C. 1984
D. 1990
Q2: What is the name of his first Youtube blog
A. Puths Vlogs
B. Charlies Vlogs
C. All about being Funny
D. Lots Of Laughter
Q3: In the show Drop The Mic he was in competition with which group
A. One Direction
B. Backstreet Boys
C. The 5th Dimension
D. Fifth Harmony
Q4: For Charlie Puth's song "See You Again," who collabed with him?
A. Drake
B. Lil Wayne
C. Wiz Khalifa
D. Jason Derula
Q5: What is his middle name
A. John
B. Logan
C. Otto
D. Jim
Q6: He covered which song of Adele
A. Someone Like You
B. Hello
C. Rolling in the Deep
D. All I Ask
Q7: He produced which song of Jason Derulo
A. Everything is 4
B. Talk Dirty
C. 777
D. Tattoos
Q8: He sang the song We Don't Talk Anymore with which singer
A. Ariana Grande
B. Camilla Cabello
C. Selena Gomez
D. Jessie J
Q9: He was in Meghan Trainor which music video
A. No
B. Dear Future Husband
C. I Love Me
D. Better
Q10: In which year he won the Teen Choice Awards
A. 2016
B. 2015
C. 2014
D. 2012