Let see how well you know about Denial Vettori?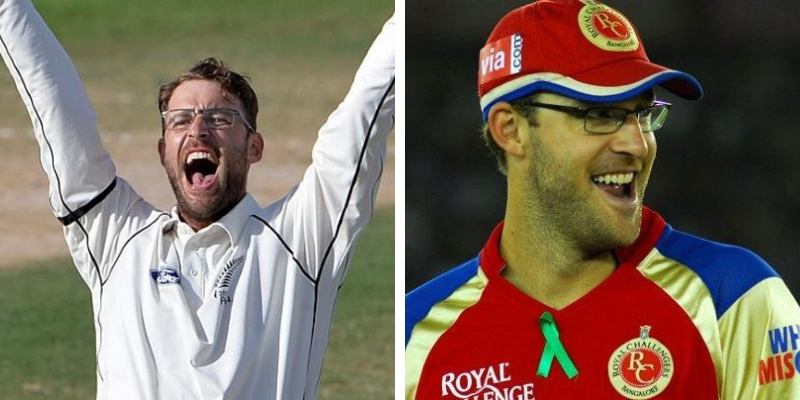 Daniel Vettori was one of the greatest spiner. Vettori is the eighth player in Test history to take 300 wickets and score 3,000 runs.
Author : Agniva Bhowmick
Posted On : 24-Mar-2019
Q1: What is the middle name of Daniel Vettori?
A. Luca
B. Stuart
C. Sandy
D. Danny
Q2: When he was born?
A. 25 Jan 1979
B. 26 Jan 1979
C. 27 Jan 1979
D. 28 Jan 1979
Q3: What is his nationality?
A. Indian
B. England
C. Australia
D. New Zealand
Q4: When he made his test debut?
A. 1996
B. 1997
C. 1998
D. 1999
Q5: At which age he made his test debut?
Q6: What was the jersey number of Vettori?
Q7: How many wickets he took in his test career?
A. 345
B. 356
C. 357
D. 362
Q8: How many times he took 10 wickets in test cricket?
Q9: When he became captain of his team?
A. 2007
B. 2008
C. 2009
D. 2010
Q10: In which year his biography was published ?
A. 2007
B. 2008
C. 2009
D. 2010