Take this quiz and see how well you know about David Warner.?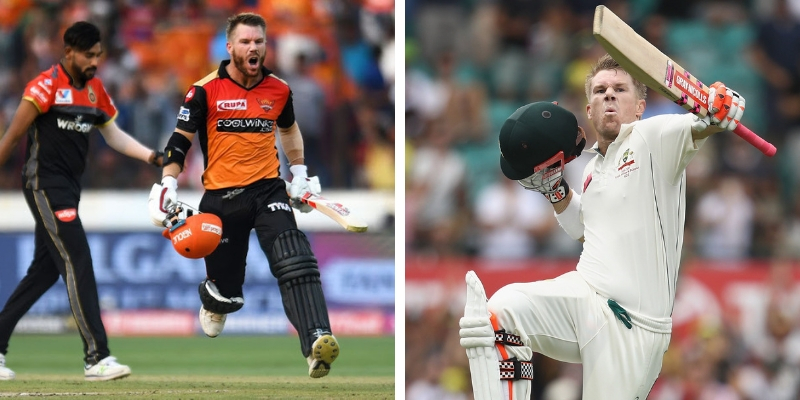 David Warner is considered as one of the best batsmen in the world. Who is known for his aggressive batting. He was also the member of world winning team.
Author : Agniva Bhowmick
Posted On : 05-Apr-2019
Q1: What is the middle name of David Warner?
A. Stuart
B. Andrew
C. Thomas
D. Craig
Q2: When he was born?
A. 27 October 1986
B. 29 October 1986
C. 30 October 1986
D. 31 October 1986
Q3: In which he made his test debut?
A. 2011
B. 2012
C. 2013
D. 2014
Q4: What was highest score in test cricket?
A. 211
B. 234
C. 253
D. 267
Q5: How many centuries he has in test cricket?
Q6: He plays for which team in IPL?
A. SRH
B. CSK
C. MI
D. PWI
Q7: How many Allen border medal tittle he has?
Q8: he was banned for which reason for one year?
A. Beating
B. Slow over rating
C. Ball Tempering
D. Illegal work
Q9: What is jersey number?
Q10: What was highest score in IPL?
A. 126
B. 133
C. 137
D. 143