Take this quiz and see how ell you know about Dinesh Karthik?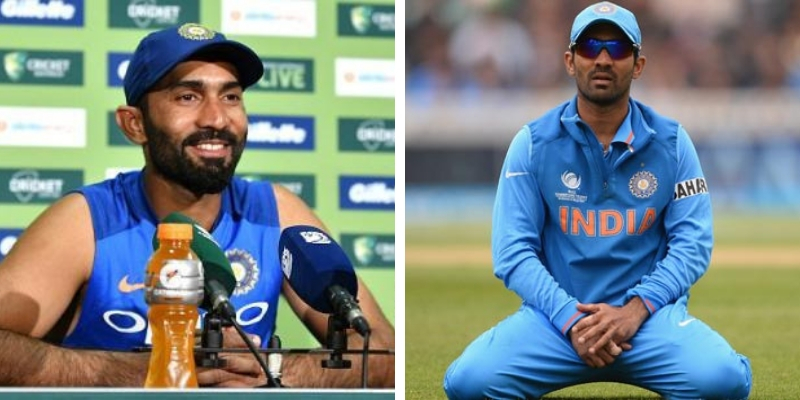 Dinesh Karthik is wicket keeper batsman of Indian Cricket team. Now he is leading KKR.
Author : Agniva Bhowmick
Posted On : 01-Apr-2019
Q1: What is the real name of Dinesh Kartik?
A. Krishna Kumar Dinesh Karthik
B. Krishna Dinesh Kartik
C. Krishmachari Dinesh Kartik
D. Dinesh Kumar Kartik
Q2: When he was born?
A. 2 June 1985
B. 1 June 1985
C. 5 June 1985
D. 8 June 1985
Q3: In which year he made his debut in Indian Cricket team?
A. 2004
B. 2005
C. 2006
D. 2007
Q4: In which tournament he hit unbeaten 29 runs off 8 deliveries during the final ?
A. ICC T20 world cup
B. ICC Champions trophy
C. Border Gavaskar trophy
D. Nidahas Trophy
Q5: Against which team he hit hit unbeaten 29 runs off 8 deliveries during the final ?
A. Australia
B. Pakistan
C. Bangladesh
D. South Africa
Q6: He became captain of KKR in replacing of which cricketer ?
A. Gyle
B. Chris Lyne
C. Goutam Ganbhir
D. Uthappa
Q7: What was his highest price in IPL?
A. 7.04 Core
B. 10.34 Core
C. 11.23 Core
D. 12.4 Core
Q8: What was highest score in test cricket?
A. 123
B. 129
C. 134
D. 156
Q9: In which year he became the captain of KKR?
A. 2019
B. 2018
C. 2017
D. 2016
Q10: What is the name of his wife?
A. Dipika Karthik
B. Dipika Halichal
C. Dipika Pallikal
D. Dipika Minai