Lets see how well you know about Donald Trump?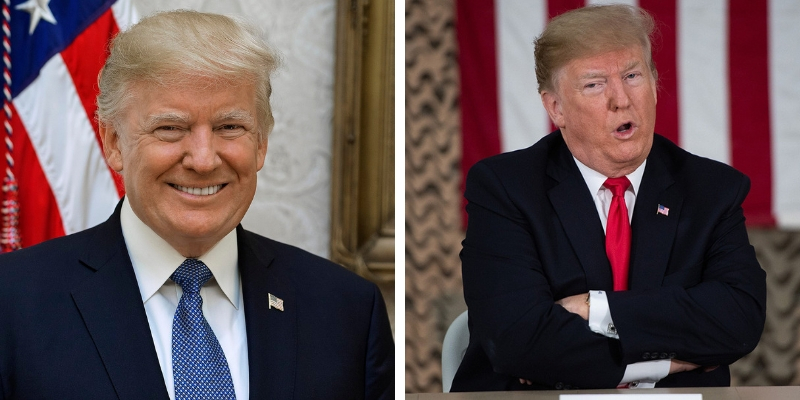 Donald John Trump is the current President of the United States. Before entering politics, he was a businessman and television personality. Trump was born and raised in the New York City borough of Queens.
Author : Agniva Bhowmick
Posted On : 05-Feb-2019
Q1: What is number president Donald Trump of USA?
Q2: In which year Donald Trump proposed a one time tax of 14.25% ?
A. 1995
B. 1999
C. 2001
D. 2003
Q3: In which year he was born
A. 1940
B. 1946
C. 1950
D. 1953
Q4: What is the name of his first book?
A. The Art of the Deal,
B. Harry Potter
C. The Habbit
D. The Official Highway Code
Q5: In which year Trump married Marla Maples ?
A. 1985
B. 1990
C. 1993
D. 1997
Q6: In which year Donald Trump became president?
A. 2013
B. 2015
C. 2014
D. 2017
Q7: Who is the wealthiest president in U.S. history?
A. Bill Clinton
B. George W.Bush
C. Barak Obama
D. Donald Trump
Q8: Trump reportedly described the White House as?
A. The greatest resident in the history of the world
B. the best house any leader ever lived in
C. a real dump
D. a place so lavish, you wouldn't believe it
Q9: In how many film Donald made cameo appearances ?
Q10: Trump memorably accused Barack Obama of playing too much golf. As of mid-December, how many of the 300-plus days that Trump has been president has he spent time at a golf course?