Take this quiz and see how well you know about Doris Lessing??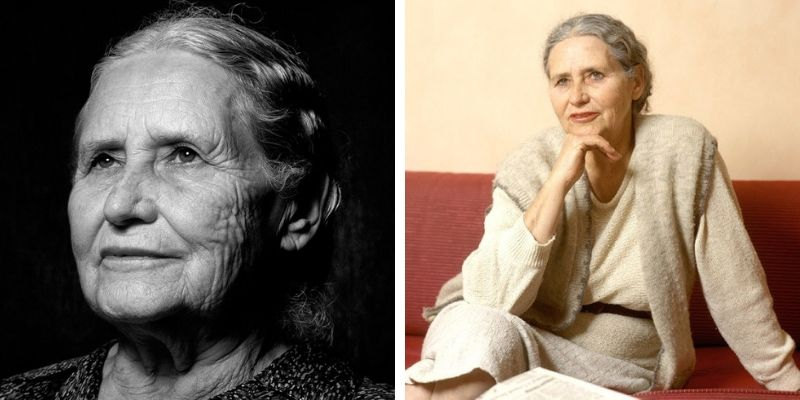 Doris Lessing was a British-Zimbabwean (Rhodesian) novelist. She was born to British parents in Iran, where she lived until 1925. Her family then moved to Southern Rhodesia (now Zimbabwe), where she remained until moving in 1949 to London, England.
Author : Agniva Bhowmick
Posted On : 11-Jul-2019
Q1: what is the middle name of Doris Lessing?
A. Valim
B. May
C. Luty
D. Otry
Q2: When was she born?
A. 22 October 19140
B. 22 October 1934
C. 22 October 1919
D. 22 October 1950
Q3: In which year was she awarded by Nobel Prize?
A. 2007
B. 2008
C. 2009
D. 2010
Q4: When did she write ' The Golden Notebook'?
A. 1959
B. 1960
C. 1961
D. 1962
Q5: In which year was she awarded by 'the David Cohen Prize for a lifetime's achievement in British literature?
A. 2001
B. 2002
C. 2003
D. 2004
Q6: In which year The Times ranked her fifth on a list of "The 50 greatest British writers since 1945"?
A. 2008
B. 2009
C. 2010
D. 2011
Q7: What is the name of her first novel?
A. Briefing for a Descent into Hell
B. The Golden Notebook
C. Retreat to Innocence
D. The Grass Is Singing
Q8: What was her first award in 1954?
A. Prix Médicis étranger
B. Somerset Maugham Award
C. WH Smith Literary Award
D. Premio Grinzane Cavour
Q9: What was her first Children of Violence series?
A. A Proper Marriage
B. Martha Quest
C. A Ripple from the Storm
D. Landlocked
Q10: When was she awarded by Order of Mapungubwe: Category II Gold ?
A. 2006
B. 2007
C. 2008
D. 2009