Take this quiz and see how well you know about Dwayne Johnson??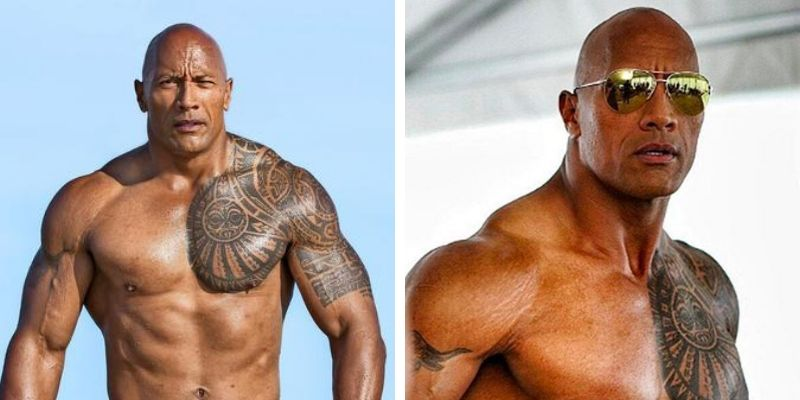 Dwayne Johnson also known by his ring name The Rock, is an American actor, producer, and former professional wrestler. Johnson made the Time 100 Most Influential People in the World list in both 2016 and 2019.
Author : Agniva Bhowmick
Posted On : 08-Sep-2019
Q1: What is the middle name of Dwayne Johnson?
A. Divine
B. Douglas
C. Demon
D. Don
Q2: When was he born?
A. May 3, 1969
B. May 4, 1970
C. May 3, 1971
D. May 2, 1972
Q3: What is the ring name of Dwayne Johnson?
A. Hitman
B. Ring Star
C. The Rock
D. The Rock Star
Q4: In which year did he win National Championship Football?
A. 1991
B. 1992
C. 1993
D. 1994
Q5: When did he secure a contract with the WWF?
A. 1993
B. 1994
C. 1995
D. 1996
Q6: How many times did he win 'World Champion' in wrestling?
Q7: What was the name of his first debut movie?
A. The Rundown
B. The Scorpion King
C. The Mummy Returns
D. The Other Guys
Q8: What was his character name in the movie The Fast and the Furious franchise?
A. Dominic Toretto
B. Sean Boswell
C. Han Lue
D. Luke Hobbs
Q9: What is the name of his production house?
A. WaterGate Productions
B. Green Fuzz Productions
C. Seven Bucks Productions,
D. Offspring Entertainment
Q10: What is the title of his autobiography?
A. The Rock Says
B. The Rock Time
C. Time of Rock
D. Rock Never Ended