How well you know about Ed Sheeran? Take this quiz to know?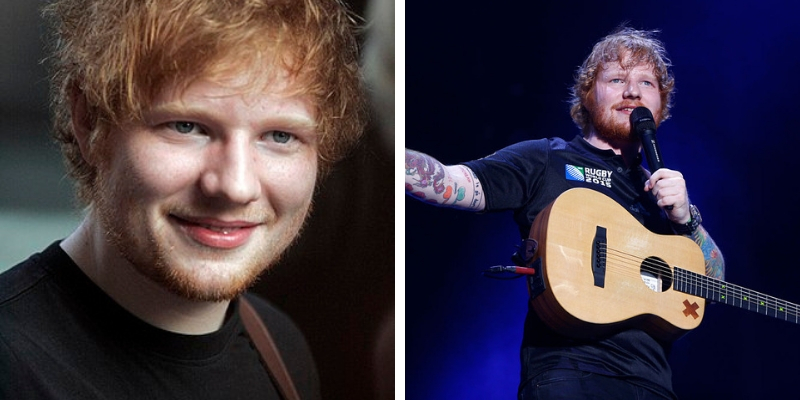 The singer and songwriter Ed Sheeran is a music prodigy that we have grown to adore. He became known to the public in 2012 after working as an opening act for one of his closest friends and country music singer Taylor Swift. He has since become one to watch out for. He has released 2 albums that have won numerous awards in the four years that he has been around.
Author : Soumi Banerjee
Posted On : 18-Feb-2019
Q1: What is his full name
A. Eden Dylan Sheeran
B. Edward Christopher Sheeran
C. Edmund Jacob Sheeran
D. Edison James Sheeran
Q2: In which year he was born
A. 1990
B. 1989
C. 1992
D. 1991
Q3: Which 'Harry Potter' star did he make a music video with?
A. Emma Watson
B. Rupert Grint
C. Daniel Radcliffe
D. Alan Rickman
Q4: He co-written which song for the band One Direction
A. Moments
B. What Makes You Beautiful
C. Live While We're Young
D. Drag Me Down
Q5: What is the name of Sheeran debue album
A. Plus
B. Spinning Man
C. X
D. Divide
Q6: In the album Red he collaborated with which singer
A. Selena Gomez
B. Taylor Swift
C. Beyonce
D. Ariana Grande
Q7: Which song of him was featured in the movie Fault In Our Stars
A. Little Things
B. Shape of You
C. Perfect
D. All of the Stars
Q8: With whom he had a collaboration for the duet version of Perfect
A. Adele
B. Rihanna
C. Katy Perry
D. Beyonce
Q9: In which year he won Billboard Latin Music Awards for Top Artist
A. 2017
B. 2015
C. 2018
D. 2016
Q10: He gave voice over to which character of The Simpsons
A. Brendan
B. Grampa Simpson
C. Lenny Leonard
D. Carl Carlson,