Answer these 10 questions to know about Eddie Redmayne?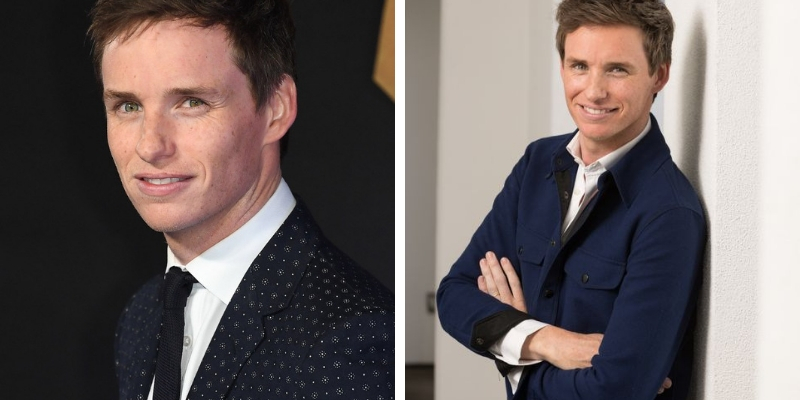 British actor Eddie Redmayne is the first, and thus far only, millennial male to have won an acting Oscar. The sought role of he selected gave him lots of reputation
Author : Soumi Banerjee
Posted On : 14-Feb-2019
Q1: In which year he was born
A. 1987
B. 1982
C. 1989
D. 1980
Q2: What is his full name
A. Edward John David Redmayne
B. Edward Jacob Ray Redmayne
C. Edward Mike Joe Redmayne
D. Edward Chandler Mathew Redmayne
Q3: Before coming to acting he was in which profession
A. Doctor
B. Fashion Designer
C. Modelling
D. Manager
Q4: Which was his first debue movie
A. Like Minds
B. The Good Shepherd
C. Black Death
D. Hick
Q5: What is the name of his character in the movie My Week with Marilyn
A. Hugh Perceval
B. Milton H. Greene
C. Colin Clark
D. Arthur Miller
Q6: He won Tony Award for acting in which play
A. Red
B. Twelfth Night
C. The Goat, or Who Is Sylvia?
D. Hecuba
Q7: He won Academy Award for which movie
A. The Theory of Everything
B. Jupiter Ascending
C. The Yellow Handkerchief
D. Glorious 39
Q8: Who directed the movie The Danish Girl.
A. Christopher Smith
B. Tom Hooper
C. Nick Park
D. Shekhar Kapur
Q9: In 2016, Redmayne began starring as Newt Scamander in which movie
A. Fantastic Beasts and Where to Find Them
B. Jupiter Ascending
C. The Good Shepherd
D. The Yellow Handkerchief
Q10: In Thomas & Friends: Sodor's Legend of the Lost Treasure he gave voice over to which character
A. Ryan
B. Sailor John
C. Skiff
D. Jack