Take this quiz and see how well you know about Eugenio Montale??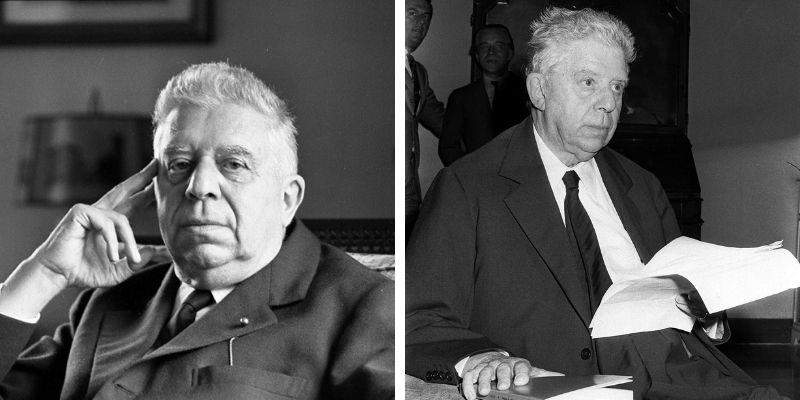 Eugenio Montale was an Italian poet, prose writer, editor and translator. Montale wrote more than ten anthologies of short lyrics, a journal of poetry translation, plus several books of prose translations.
Author : Agniva Bhowmick
Posted On : 27-Jul-2019
Q1: When Eugenio Montale was born?
A. 13 October 1897
B. 12 October 1896
C. 11 October 1895
D. 10 October 1894
Q2: When did he receive Nobel Prize in Literature?
A. 1975
B. 1976
C. 1977
D. 1978
Q3: In which party was he member in period of 1972–1976?
A. Action Party
B. Independent
C. Italian Liberal Party
D. Italian Republican Party
Q4: What was the name of his first poetry collection book
A. Ossi di seppia
B. Le occasioni
C. La fiera letteraria poetry criticism
D. La bufera e altro
Q5: What was the english title of Ossi di seppia?
A. The Storm and Other Things
B. The Occasions
C. Cuttlefish Bones
D. Agreements and Pastels
Q6: When La bufera e altro was published ?
A. 1955
B. 1956
C. 1957
D. 1958
Q7: From which university was he honored by honorary degree in 1967?
A. Cambridge
B. Universities of Milan
C. Rome
D. Stanford
Q8: In which year was he awarded by Golden Wreath of the Struga Poetry Evenings in Struga, Macedonia?
A. 1972
B. 1973
C. 1974
D. 1975
Q9: How many years did he take to write Satura?
Q10: What was the english title of Le occasioni ?
A. The Occasions
B. The Storm and Other Things
C. Agreements and Pastels
D. Cuttlefish Bones