Take this quiz and see how well you know about Gunter Grass??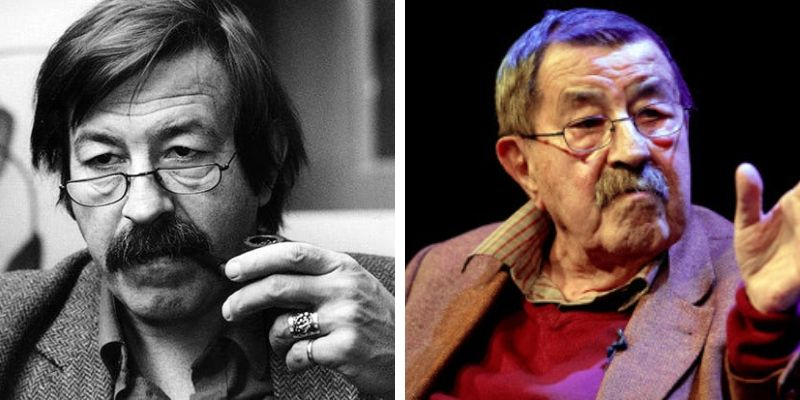 Gunter Grass was a German novelist, poet, playwright, illustrator, graphic artist, sculptor. His works are frequently considered to have a left-wing political dimension, and Grass was an active supporter of the Social Democratic Party of Germany (SPD).
Author : Agniva Bhowmick
Posted On : 14-Jul-2019
Q1: What is the middle name of Gunter Grass?
A. Andy
B. Wilhelm
C. Jimmy
D. Simmy
Q2: When was he born?
A. 19 October 1945
B. 12 October 1929
C. 16 October 1927
D. 6 October 1937
Q3: In which year was he awarded by Nobel Prize?
A. 1999
B. 2000
C. 2001
D. 2002
Q4: What is the name of his first novel?
A. Denkzettel. Politische Reden und Aufsätze
B. Dog Years
C. Cat and Mouse
D. The Tin Drum
Q5: In which year did he win both Palme d'Or and the Academy Award for Best Foreign Language Film?
A. 1978
B. 1979
C. 1981
D. 1982
Q6: For how many months did he visit Calcutta in 1980?
A. 6 m
B. 12 m
C. 18 m
D. 24 m
Q7: When did he write the poem '
A. Unterwegs von Deutschland nach Deutschland
B. Die Box
C. What Must Be Said
D. Grimms Wörter
Q8: When did he write The Flounder?
A. 1976
B. 1977
C. 1978
D. 1979
Q9: What is the name last novel?
A. Vonne Endlichkait
B. Grimms Wörter
C. Die Box
D. Dummer August
Q10: When did he die?
A. 10 April 2012
B. 11 April 2013
C. 12 April 2014
D. 13 April 2015