The pass mark for this India quiz is 7/10. Take this challenge.?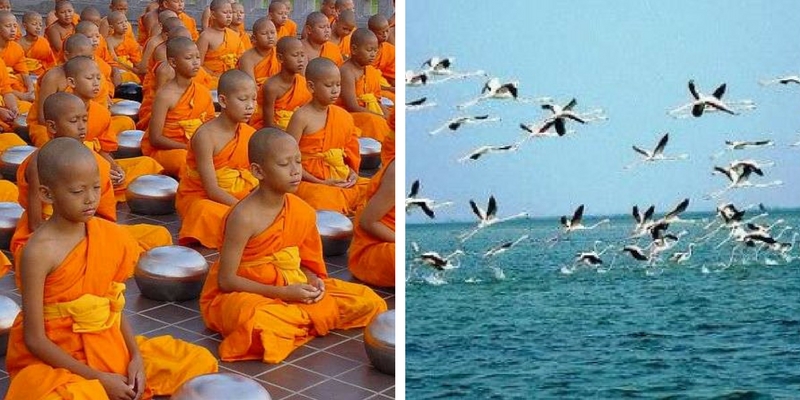 The pass mark for this India quiz is 7/10. Take this challenge
Author : Adiyogi Quiz Master
Posted On : 28-Mar-2018
Q1: Which Bird has the largest wing span?
A. Albatross
B. Ostrich
C. Eagle
D. Pelican
Q2: The largest hookbill makes its home in the Panatal region of Brazil. What is the largest hookbill?
A. Hyacinth Macaw
B. Abaco Parrot
C. Glossy Black Cockatoo
D. Crimson Rosella
Q3: Which was the largest and richest among the princely states of pre-Independence period?
A. Mysore
B. Gwalior
C. Hyderabad
D. Jaipur
Q4: The largest Buddhist Monastery in India is located at...?
A. Dharamshala, Himachal Pradesh
B. Sarnath, Uttar Pradesh
C. Tawang, Arunachal Pradesh
D. Gangktok, Sikkim
Q5: The largest NANDI in India is found at...?
A. Chaumundeshwari Temple, Mysore
B. Ekambaranatha Temple, Kanchipuram
C. Leepakshi Temple, Andhra Pradesh
D. Brihadeshwara Temple, Thanjavur
Q6: Which is the largest natural lake in England?
A. Coniston Water
B. Lake Windermere
C. Bassenthwaite Lake
D. Ullswater
Q7: The Chilka lake, India's largest salt water lake and Asia's largest inland salt water lagoon, covers approximately what area?
A. 1200 sq km
B. 1100 sq km
C. 1300 sq km
D. 1000 sq km
Q8: Which state in India has the world's largest deposit of thorium?
A. Kerala
B. Karnataka
C. Assam
D. Andhra Pradesh
Q9: Ellora in Aurangabad (Maharashtra) is famous for ancient caves representing Buddhism, Hinduism and Jainism. Of these, the largest number pertains to...?
A. Buddhism
B. Hinduism
C. Jainism
D. Zorastrianism
Q10: Which is the largest state in South India in terms of area?
A. Telangana
B. Karnataka
C. Tamil Nadu
D. Andhra Pradesh