Take this quiz and see how well you know about Heinrich Boll??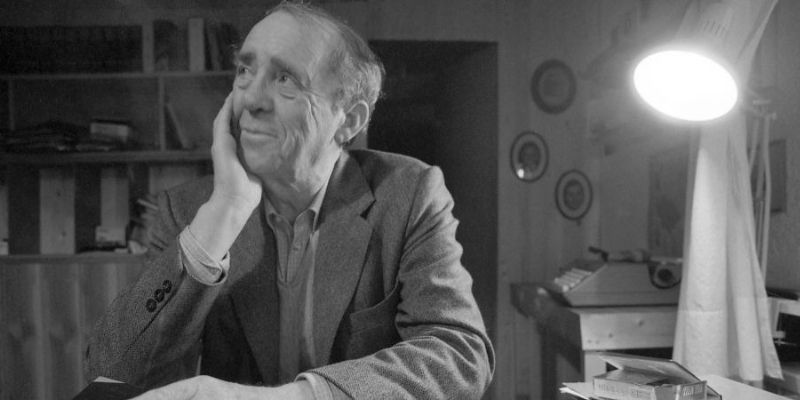 Heinrich Boll was one of Germany's foremost post–World War II writers. He was apprenticed to a bookseller before studying German at the University of Cologne.
Author : Agniva Bhowmick
Posted On : 28-Jul-2019
Q1: What is the middle name of Heinrich Boll?
A. Mjsaud
B. Hyasg
C. Jsjgkd
D. Theodor
Q2: When was he born?
A. 22 December 1918
B. 21 December 1917
C. 20 December 1916
D. 19 December 1915
Q3: In which year was he awarded by Nobel Prize in Literature?
A. 1972
B. 1973
C. 1974
D. 1975
Q4: Where did he refuse to join in 1930?
A. Nazi Party
B. Hitler Youth
C. Literature Party
D. Young Hitler
Q5: What was the english title of his first novel, Der Zug war pünktlich?
A. The Train Was on Time
B. Black Sheep
C. The Balek Scales
D. Missing Persons
Q6: When did he recieve Georg Büchner Prize?
A. 1964
B. 1965
C. 1966
D. 1967
Q7: His which novel's english title was Black Sheep?
A. Die Waage der Baleks
B. Wo warst du, Adam?
C. Die schwarzen Schafe
D. Und sagte kein einziges Wort
Q8: What was the name of his last novel?
A. Die Verwundung und andere frühe Erzählungen
B. Was soll aus dem Jungen bloß werden?
C. Die verlorene Ehre der Katharina Blum
D. Gruppenbild mit Dame
Q9: In how many languages his work work was translated?
Q10: At which age he was died?