Take this quiz and see how well you know about Hermann Hesse??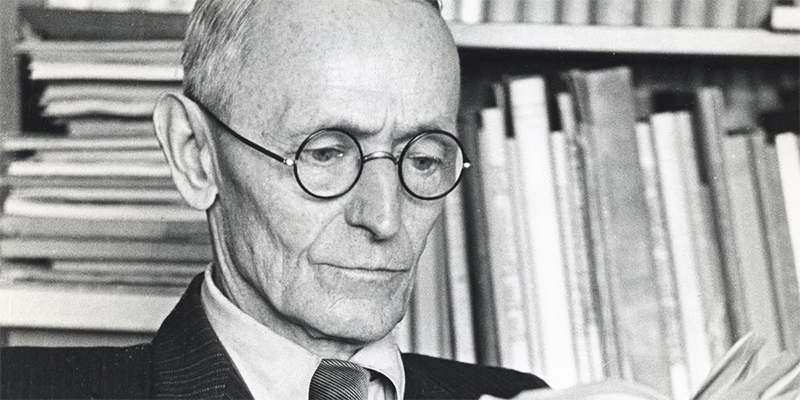 Hermann Hesse was a German-born poet, novelist, and painter. His best-known works include Demian, Steppenwolf, Siddhartha, and The Glass Bead Game, each of which explores an individual's search for authenticity, self-knowledge and spirituality.
Author : Agniva Bhowmick
Posted On : 12-Aug-2019
Q1: What is the middle name of Hermann Hesse?
A. Parl
B. Karl
C. Harld
D. Devid
Q2: When was he born?
A. 2 July 1877
B. 3 July 1878
C. 4 July 1879
D. 5 July 1880
Q3: In which year was he awarded by Nobel Prize in Literature?
A. 1944
B. 1945
C. 1946
D. 1947
Q4: What was the name of his first novel?
A. Hermann Lauscher
B. Eine Stunde hinter Mitternacht
C. Freunde
D. Besuch aus Indien
Q5: His which poem did he appear in a Viennese periodical and Hesse released his first small volume of poetry, Romantic Songs?
A. Madonna
B. Knulp
C. Demian
D. Blick ins Chaos
Q6: When did he write Siddhartha novel?
A. 1919
B. 1920
C. 1921
D. 1922
Q7: At which age did he move to Basel?
Q8: When was he awarded by Peace Prize of the German Book Trade?
A. 1957
B. 1956
C. 1955
D. 1954
Q9: From which university did he receive honorary doctorate degree?
A. Oxford University
B. Stanford University
C. Bern University
D. KIIT University
Q10: At which age was he died?