Take this quiz and see how well you know about Hulk Hogan??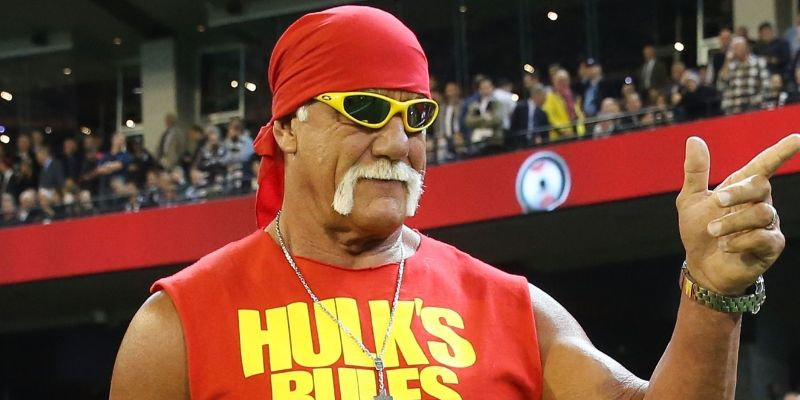 Hulk Hogan, is an American retired pro wrestler, actor, television personality, entrepreneur and musician. Hogan is "the most recognized wrestling star worldwide and the most popular wrestler of the 1980s".
Author : Agniva Bhowmick
Posted On : 06-Sep-2019
Q1: What is the real name of Hulk Hogan ?
A. Thomas Belly Jyty
B. Terry Gene Bollea
C. Tommy Dhondu Velle
D. Tiuyt Jemes Roy
Q2: When was he born?
A. August 09, 1951
B. August 10, 1952
C. August 11, 1953
D. August 12, 1954
Q3: In which year did he become villain, leading the New World Order (nWo)?
A. 1993
B. 1994
C. 1995
D. 1996
Q4: How many times did he become world champion?
A. 12t
B. 13t
C. 14t
D. 15t
Q5: When was he inducted into the WWE Hall of Fame class?
A. 2005
B. 2006
C. 2007
D. 2008
Q6: In which game first time did he provide his voice in 2011?
A. Hulk Hogan's Main Event
B. Saints Row: The Third
C. IGI
D. Clash of Clan
Q7: What is the name of his debut film?
A. Rocky III
B. Bimini Code
C. Goldie and the Bears
D. No Holds Barred
Q8: On January 23, 1984, Hulk Hogan defeated The Iron Sheik to win his very first WWF Heavyweight Title. On February 20, 1984 he returned to MSG to make his first title defense. Who was the opponent that night?
A. The Magnificent Muraco
B. George "The Animal" Steele
C. Paul Orndorff
D. Big John Studd
Q9: In the spring of 1990, Hulk Hogan took on a protege of sorts who frequently was his tag team partner that year. In fact when Hogan was injured by The Earthquake this man took up his cause. Who was this?
A. Kerry Von Erich
B. Virgil
C. Tugboat
D. The British Bulldog
Q10: In early 1993, Hulk Hogan returned to aide his longtime friend Brutus Beefcake in his feud with Money Inc. What where the duo of Hogan and Beefcake called?
A. The Mega Forces
B. The Mega Maniacs
C. The Mega Monsters
D. The Mega Powers