Take this quiz and see how well you know about Imran Tahir?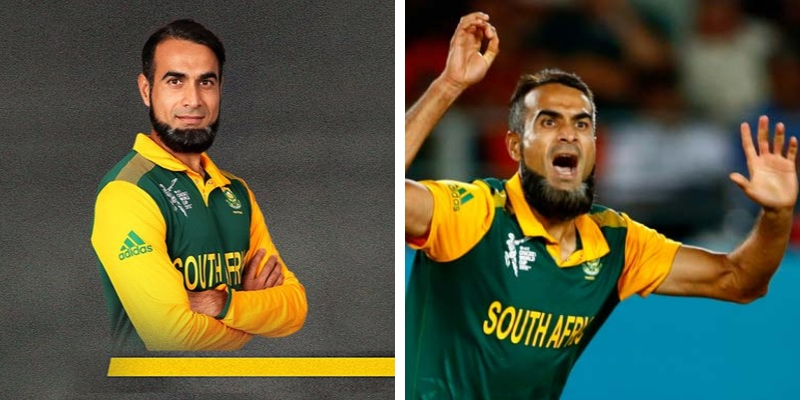 Imran Tahir is South African Spinner, He plays in all format for South Africa. A spin bowler who predominantly bowls googlies and a right-handed batsman.
Author : Agniva Bhowmick
Posted On : 30-Mar-2019
Q1: When Imran Tahir was born?
A. 27 March 1979
B. 28 March 1979
C. 29 March 1979
D. 30 March 1979
Q2: When Imran Tahir became the first South African bowler to take seven wickets in an ODI?
A. 2016
B. 2017
C. 2018
D. 2019
Q3: In which year Tahir became the fastest South African to reach 50 T20I wickets?
A. 2016
B. 2017
C. 2018
D. 2019
Q4: What was best economical figure in ODI?
A. 30 runs in 10 over
B. 25 runs in 10 over
C. 19 runs in 10 over
D. 14 runs in 10 over
Q5: In which year he he became the fourth bowler for South Africa to take a hat-trick in ODI?
A. 2016
B. 2017
C. 2018
D. 2019
Q6: Against which team he made his ODI debut?
A. India
B. Australia
C. South Africa
D. Pakistan
Q7: What was best bowling in ODI?
A. 4/67
B. 6/56
C. 7/45
D. 8/67
Q8: In 2019 IPL he is playing for which team ?
A. CSK
B. RCB
C. KKR
D. DD
Q9: In which year he was ranked the No. 1 bowler in both ODI and T20 cricket?
A. 2016
B. 2017
C. 2018
D. 2019
Q10: How many wickets he has taken in ICC World Cup?