How far do you have knowledge about the inventions so far?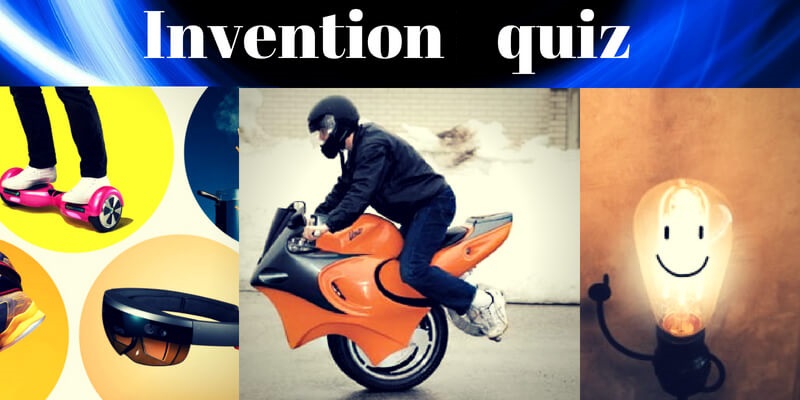 How far do you have knowledge about the inventions so far
Author : Adiyogi Quiz Master
Posted On : 04-Jul-2018
Q1: Who was the first person to patent the JET ENGINE?
A. W. Histell
B. F. Whittle
C. B. Owings
D. C. Lindbergh
Q2: Who invented the first controllable flying AEROPLANE (AIRPLANE)?
A. Lidenbergh Brothers
B. West Brothers
C. South Brothers
D. Wright Brothers
Q3: What beverage was invented by Charles Alderton in 1885 in Waco, Texas?
A. Cream soda
B. Dr. Pepper
C. Sprite
D. Coca-Cola
Q4: What did cardiologist Dr. Paul Zoll invent in Massachusetts in 1952?
A. EKG
B. Pacemaker
C. Artificial heart valve
D. Artificial heart
Q5: What furniture item was invented by California furniture designer Charles Prior Hall in 1968?
A. Captain's chair
B. Hammock
C. Waterbed
D. Sofa bed
Q6: What drink was invented by Charles Leiper Grigg in 1929?
A. Hawaiian Punch
B. 7-Up
C. Yoo-Hoo
D. Pepsi
Q7: Who invented the BALL POINT PEN?
A. Waterman Brothers
B. Bicc Brothers
C. Write Brothers
D. Biro Brothers
Q8: CORN FLAKES - Who made them first?
A. Archers
B. Kellogg
C. Quaker
D. Nabisco
Q9: What invention caused many deaths while testing it?
A. Ladders
B. Parachute
C. Race cars
D. Dynamite
Q10: Who invented the battery?
A. John Wilkinson
B. James Hargreaves
C. Thomas Edison
D. Alessandro Volta