Take this quiz and see how well you know about Irfan Pathan?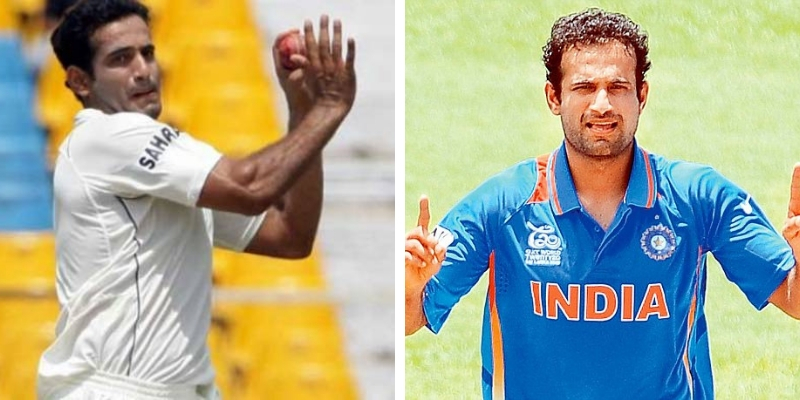 Irfan Pathan who was the brother of Yusuf pathan, represents Indian Cricket team, He has many several records.
Author : Agniva Bhowmick
Posted On : 07-Apr-2019
Q1: When he was born?
A. 26 October 1984
B. 27 October 1984
C. 28 October 1984
D. 29 October 1984
Q2: He was member of which world cup winning India team?
A. 2003 ICC World Cup
B. 2007 ICC World Twenty20
C. 2009 ICC World Twenty20
D. 2015 ICC World Cup
Q3: In which year he made his test debut?
A. Australia
B. Sri Lanka
C. Pakistan
D. South Africa
Q4: He played for which team in 2015 in IPL
A. CSK
B. KKR
C. SRH
D. DD
Q5: What was his highest score in test cricket?
A. 101
B. 102
C. 103
D. 104
Q6: What was best bowling figure in test cricket?
A. 7/59
B. 6/45
C. 5/45
D. 4/67
Q7: How many wickets he took in his debut test ?
Q8: Against which team he took 10 wickets in a test match?
A. South Africa
B. Scotland
C. Zimbabwe,
D. Afghanistan
Q9: Against which team he took hat-trick in the first over of the innings?
A. England
B. South Africa
C. Australia
D. Pakistan
Q10: He reached 100 wickets club in how many matches?