Take this quiz and see how well you know about James Trudeau? ?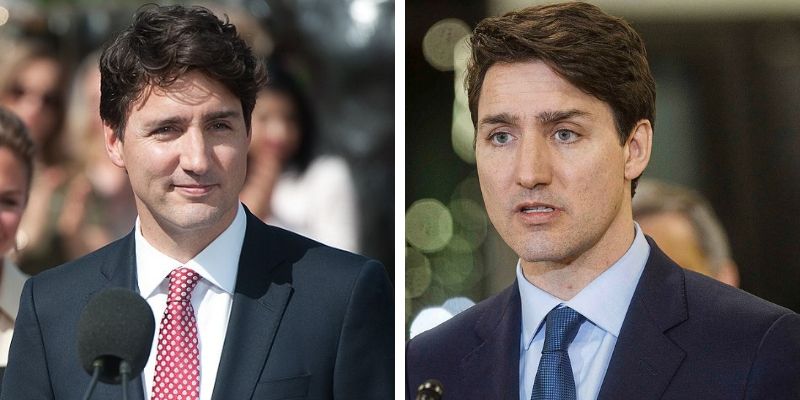 James Trudeau is a Canadian politician serving as the 23rd prime minister of Canada and Leader of the Liberal Party since 2013. In 2009, he was appointed the Liberal Party's critic for youth and multiculturalism.
Author : Agniva Bhowmick
Posted On : 26-May-2019
Q1: What is the middle name of Justin Trudeau?
A. Justin Micheal Justin Trudeau
B. Justim Pradi Justin Trudeau
C. Justin Pierre James Trudeau
D. Justin Jimmy Justin Trudeau
Q2: When was he born?
A. 25 Dec 1971
B. 26 Dec 1971
C. 27 Dec 1971
D. 28 Dec 1971
Q3: When did he become prime minister of Canada ?
A. 2018
B. 2017
C. 2016
D. 2015
Q4: From which university did he complete his graduation?
A. University of British Colombia
B. York University
C. McGill University
D. University of Waterloo
Q5: In which year was he elected to represent the riding of Papineau in the House of Commons?
A. 2008 federal election
B. 2007 federal election
C. 2006 federal election
D. 2005 federal election
Q6: How many seats did he get in presidential election?
A. 184
B. 150
C. 176
D. 123
Q7: In which year was he honored by Queen Elizabeth II Diamond Jubilee Medal?
A. 2010
B. 2011
C. 2012
D. 2013
Q8: How many children he has ?
Q9: Which of the following jobs did Trudeau NOT have as a young man?
A. Bouncer
B. Legal Assistant
C. Lawyer
D. Gambler
Q10: What sport did Justin learn from his father?
A. Snow hockey
B. Tennis
C. Polo
D. Boxing