How well you know Jaya Bachchan ? Take this quiz to know ?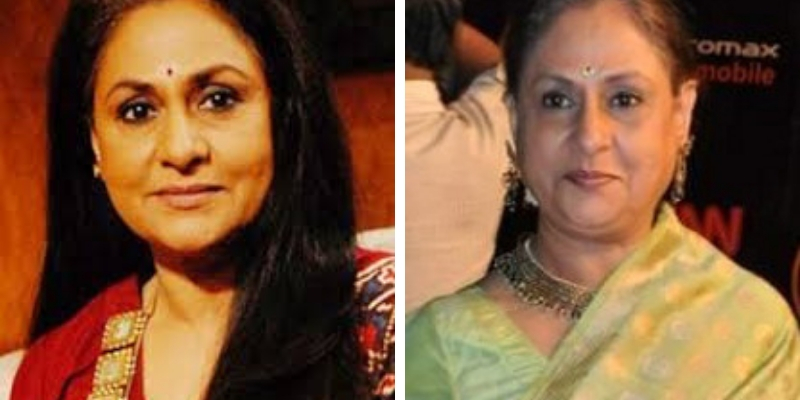 Jaya Bachchan is an extremely talented and successful actress of Bollywood. Jaya Bachchan took a break for 14 years after marriage. She then appeared in a Marathi movie in the year 1995 Her natural way of acting clearly made her the best actress in her time
Author : Soumi Banerjee
Posted On : 08-Feb-2019
Q1: In which movie she made her debut as a teenager
A. Koshish
B. Mahanagar
C. Uphaar
D. Bawarchi
Q2: As an adult which was her first movie
A. Guddi
B. Zanjeer
C. Mili
D. Abhiman
Q3: She got married to which megastar
A. Dharmendra
B. Amitabh Bachchan
C. Sanjay Kapoor
D. Rakesh Roshan
Q4: Who directed Jaya starring Bansi Birju
A. Gulzar
B. Prakash Verma
C. Raghunath Jalani
D. Hrishikesh Mukherjee.
Q5: What is her daughter in law's name
A. Aishwarya Rai
B. Rani Mukherjee
C. Karishma Kapoor
D. Katrina Kaif
Q6: Other than hindi films she appeared in which regional language films
A. Tamil
B. Odia
C. Bengali
D. Telugu
Q7: What was her character name in Sholay
A. Basanti
B. Radha
C. Mansi
D. Sujata
Q8: She wrote the story of which popular film
A. Desh
B. Shehenshah
C. Silsila
D. Naukar
Q9: She acted in which of these Karan Johar movie
A. We Are Family
B. Student of the Year
C. Kabhi Khusi Kabhie Gam
D. Ae Dil Hain Mushkil
Q10: In which year she got Padma Shri Award
A. 1990
B. 1993
C. 1992
D. 2000