Take this quiz and see how well you know about Joe Root? ?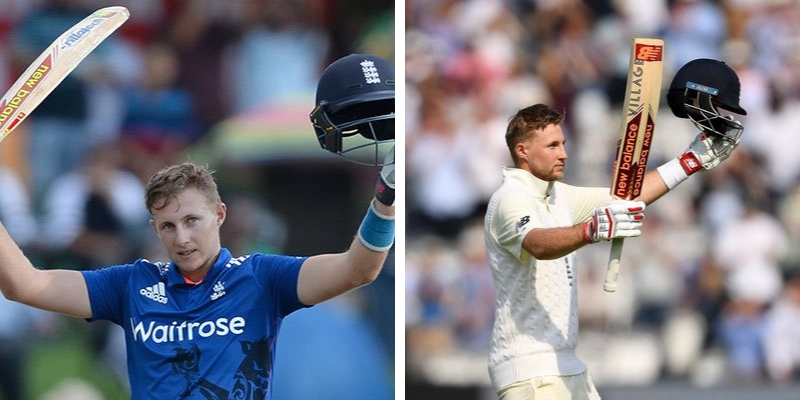 Joe Root is an English international cricketer who is the current captain of the England Test team. He was originally a right-handed opening batsman and occasional off-spinner,
Author : Agniva Bhowmick
Posted On : 30-Mar-2019
Q1: What is middle name of Joe Root?
A. Jimmy
B. Edward
C. Thomas
D. Simmy
Q2: When he was born?
A. 30 December 1990
B. 29 December 1990
C. 28 December 1990
D. 27 December 1990
Q3: In which year he made his test debut?
A. 2010
B. 2011
C. 2012
D. 2013
Q4: Against which team he made his ODI debut?
A. India
B. Sri Lanka
C. Australia
D. New Zealand
Q5: What is his rank in Test Batting?
A. first
B. Second
C. Third
D. Fourth
Q6: What is batting avg in ODI?
A. 48.67
B. 49.56
C. 50.56
D. 53.45
Q7: What was his top score in Test Cricket?
A. 234
B. 254
C. 264
D. 274
Q8: How many centuries he has in test format?
Q9: In which year he became full time captain of England?
A. 2017
B. 2016
C. 2015
D. 2014
Q10: What was best bowling in test cricket ?
A. 2/9
B. 3/33
C. 4/45
D. 5/56