Lets see How well you know about KK??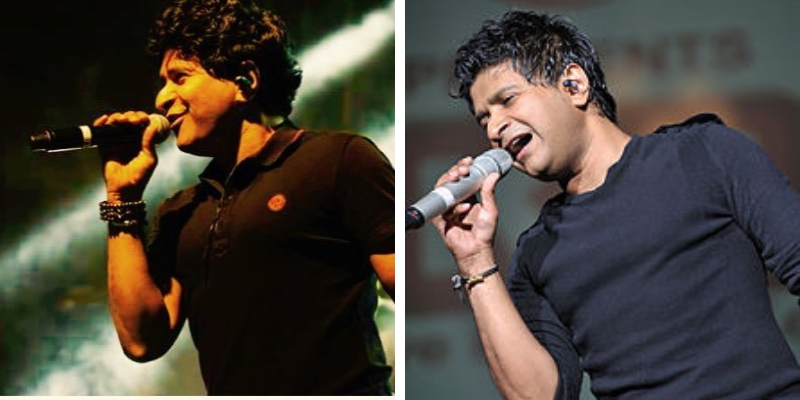 KK is an Indian romantic singer. He is popular for his romantic track. He is noted for his clear and soothing voice. He is considered as one the best versatile singers of India.
Author : Agniva Bhowmick
Posted On : 15-Mar-2019
Q1: What is the full name of KK?
A. Kirshna Kumar
B. Krishnakumar Kunnath
C. Kumar Kunnath
D. Kunnath Kuamr
Q2: When he was born?
A. 23rd August 1968
B. 24 July 1976
C. 22 Sept 1967
D. 25 Oct 1987
Q3: How many jingles he sang before breaking in Bollywood?
A. 2000
B. 2345
C. 3500
D. 2567
Q4: In which World Cup he sang in the 'Josh Of India' to support the Indian Cricket Team?
A. 1987 World Cup
B. 1991 World Cup
C. 1995 World Cup
D. 1999 World Cup
Q5: From which channel he got breakthrough in Mumbai?
A. STAR Plus
B. T-Series
C. UTV
D. Zee Music
Q6: In which year he made his debut in Bollywood?
A. 1997
B. 1998
C. 1999
D. 2000
Q7: What was his first Bollywood hit song ?
A. Maine Dil Se Kaha
B. Bardaast
C. Koi Kahe Kehta Rahe
D. Tadap Tadap Ke Is Dil SE
Q8: What was the name of his debut album?
A. Pal
B. Humsafar
C. Dill
D. Tu Mila
Q9: In which year he won 'Hub Awards'?
A. 2002
B. 2004
C. 2005
D. 2006
Q10: What is the name of his song in recent movie Badla?
A. Tum Na Aaye
B. Haa Tu Hai
C. Khel Khel Mein
D. Saanson Ke