Take this quiz and see how well you know about K. R. Narayanan??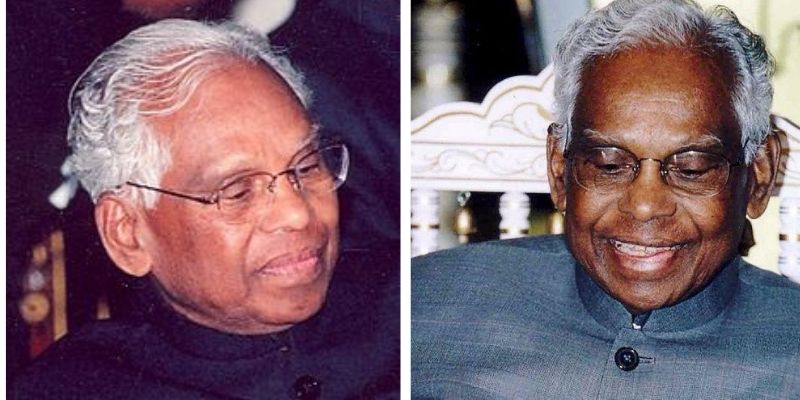 K. R. Narayanan was the tenth President of India and ninth Vice President of India. He was the first member of the Dalit community to hold the post. He became the first Indian President to vote when in office, setting another new precedent.
Author : Agniva Bhowmick
Posted On : 17-May-2019
Q1: Whats is the full form of K.R. Narayanan?
A. Kochi Rakesh Narayanan
B. Kocheril Raman Narayanan
C. Krishna Rakha Ramayanan
D. Kocheli Rakesh Narayanan
Q2: When was he born?
A. 2 February 1921
B. 3 February 1921
C. 4 February 1921
D. 5 February 1921
Q3: For how many states did he serve as ambassador ?
Q4: In which year was he elected as the ninth Vice President of India?
A. 1991
B. 1992
C. 1993
D. 1994
Q5: When did he become president of India?
A. 1998
B. 1997
C. 1996
D. 1994
Q6: For which newspaper did he work as journalist?
A. The Hindu
B. The Statesmen
C. The Telegraph
D. Hindustan Times
Q7: Narayan married at the age of 27. How old was his wife?
Q8: What is the name of his foundation?
A. K.R.N.F
B. K.R.S.S
C. K.R.S.P
D. K.R.D.F
Q9: What is the name of his first novel?
A. The Far Pavilions
B. The Dark Room
C. Swami and Friends
D. The Bachelor Of Arts
Q10: At which age did he die?