Take this quiz and see how well you know about K.Sivan??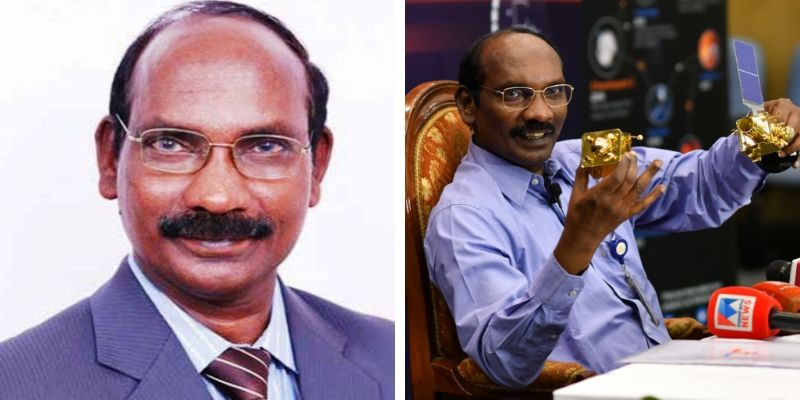 Dr K.Sivan is an Indian space scientist and the chairperson of the Indian Space Research Organization. Sivan is known for his significant contribution to the development of cryogenic engines, for India's space programme.
Author : Agniva Bhowmick
Posted On : 07-Sep-2019
Q1: What is the full name of K.Sivan?
A. Krishna Sivan
B. Krukshetar Sivan
C. Krishmachari Sivan
D. Kailasavadivoo Sivan
Q2: When was he born?
A. 12 April 1955
B. 13 April 1956
C. 14 April 1957
D. 15 April 1958
Q3: In which year space research organization did he serve as director?
A. Indian Space Research Organization.
B. Vikram Sarabhai Space Center
C. Liquid Propulsion Systems Centre
D. INSAT master control facility
Q4: In which district of Tamil Nadu was he born?
A. Kanyakumari district
B. Thanjavur
C. Ariyalur
D. Erode
Q5: From which university was he graduated with a bachelor's degree in engineering?
A. Acharya Nagarjuna University
B. Hyderabad University
C. Madras Institute of Technology
D. Adesh University
Q6: In which year did he get a master's degree in aerospace engineering from Indian Institute of Science, Bangalore?
A. 1981
B. 1982
C. 1983
D. 1984
Q7: When did he join ISRO to participate on the Polar Satellite Launch Vehicle (PSLV) Project?
A. 1980
B. 1981
C. 1982
D. 1983
Q8: When was he appointed as the chief of ISRO?
A. January 2015
B. January 2016
C. January 2017
D. January 2018
Q9: Which award was given to him by Tamil Nadu government?
A. Dr Biren Roy Space Science award
B. Dr. A.P.J. Abdul Kalam Award
C. ISRO merit award
D. Dr Vikram Sarabhai Research award
Q10: Which mission was conducted under his chairmanship?
A. PSLV-C42 Mission
B. GSLV Mk III-D2 / GSAT-29 Mission
C. Chandrayaan 2, the second mission to the moon
D. PSLV-C41/IRNSS-1