How well do you know Kailash Satyarthi,Take this quiz to check?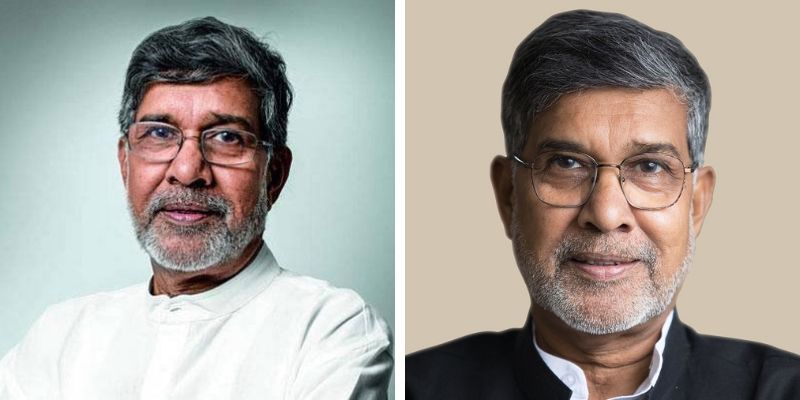 How well do you know Kailash Satyarthi,Take this quiz to check
Author : Agniva Bhowmick
Posted On : 12-Jun-2019
Q1: Where was Kailash Satyarthi born
A. MP
B. UP
C. Punjab
D. Haryana
Q2: What was his born name
A. Kailash Burma
B. Kailash Sharma
C. Kailash Pandit
D. Kailash Kher
Q3: In which year Satyarthi was awarded the Nobel Peace Prize
A. 2012
B. 2013
C. 2014
D. 2015
Q4: Which of the following organisation is founded by Kailash Satyarthi
A. Beti Bachao Andolan
B. Bachpan Bachao Andolan
C. Sikshya
D. Bachao Bachpan
Q5: Kailash was awarded Doctrate from which university
A. Amity
B. K.R.Mangalam
C. Anna
D. BHU
Q6: Which of the following books were written by Kailash Satyarthi
A. Will For Children
B. Globalisation,Development,and Child Rights
C. For the Child
D. Both I and II
Q7: Kailash led a nationwide march to spread awarness about child sexual abuse and trafficking named as
A. Sangam Yatra
B. Bharat Yatra
C. Bal Yatra
D. Jan Kalyan Yatra
Q8: Before becoming a Child activist,what was his profession
A. Lecturer
B. Painter
C. Architect
D. Politician
Q9: Which of the following leader leadership has admired Satyarthi the most
A. Subash Bose
B. M.K.Gandhi
C. Lal Bahadur Shastri
D. Jawaharlal Neheru
Q10: Satyarthi serves as the board and committee of which of the following international organisations
A. Centre for Victims of Torture
B. International Labor Rights Fund
C. International Cocoa Foundation
D. All of them
Q11: When Kailash Satyarthi was born?
A. 18 January 1953
B. 11 January 1954
C. 9 January 1953
D. 11 January 1957
Q12: What is the name of Kailash Satyarthi's andolon?
A. Bachpan Bachao Andolon
B. Beti Bachao Andolon
C. Yuv Bachao Andolon
D. People Right Act Andolon
Q13: How many children have been liberated by Kailash Satyarthi and his team?
A. 87,000
B. 90,000
C. 86,000
D. 82,000
Q14: In which year did he conceive and led the Global March against Child Labour?
A. 2001
B. 2000
C. 1999
D. 1998
Q15: In which year did he get nobel peace prize?
A. 2014
B. 2015
C. 2016
D. 2017
Q16: In which year was Satyarthi among Fortune magazine's "World's Greatest Leaders"?
A. 2013
B. 2014
C. 2015
D. 2016
Q17: How many km did he cover by leading nationalwide march?
A. 20,000km
B. 19,000km
C. 21,000km
D. 22,000km
Q18: When The Kailash Satyarthi Children's Foundation (KSCF), was established?
A. 2004
B. 2007
C. 2008
D. 2009
Q19: How many civil society organization was collaborated with Bharat Yatra Campaign?
A. 2,000
B. 3,000
C. 4,000
D. 5,000
Q20: In which year was he awarded by 'Guinness World Record for Largest Child Safe Guarding Lesson' ?
A. 2017
B. 2016
C. 2015
D. 2014