Take this quiz and see how well you know about Karim Benzema?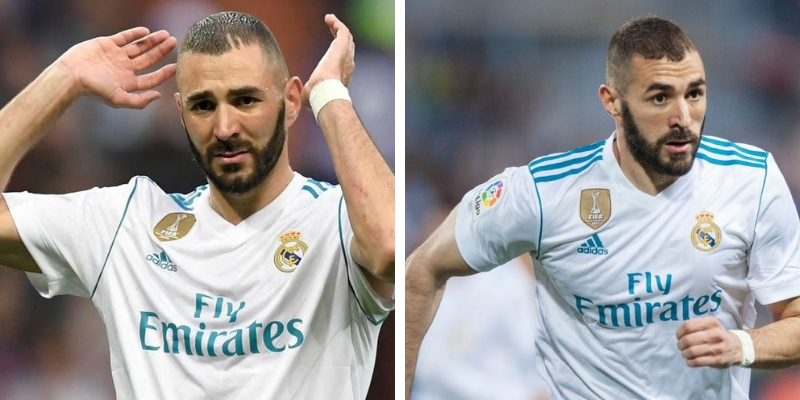 Karim Benzema is one of the greatest player in Modern era who plays for Real Madrid. There are many records beside his name. He has been described as an "immensely talented striker" who is "strong and powerful" and "a potent finisher from inside the box"
Author : Agniva Bhowmick
Posted On : 08-Apr-2019
Q1: What is the middle name of Karim Benzema?
A. Mostafa
B. Joesh
C. Luci
D. Jigu
Q2: When he was born?
A. 16 December 1987
B. 17 December 1987
C. 18 December 1987
D. 19 December 1987
Q3: He belongs from which nation?
A. Itally
B. France
C. Germany
D. England
Q4: In which year did he join Real Madrid?
A. 2009
B. 2010
C. 2011
D. 2012
Q5: How many goals has he scored for Real Madrid ?
A. 146
B. 148
C. 150
D. 152
Q6: How many league titles has he won with Lyon?
Q7: In how many major tournaments did he represent his nation?
Q8: In which year did Benzema make his senior international debut?
A. 2006
B. 2007
C. 2008
D. 2009
Q9: Against which team Benzema scored the fastest goal in El Clasico history?
A. Arsenal
B. Manchester United
C. Manchester City
D. Bercelona
Q10: How many goals has he assisted in his carreer?
A. 450
B. 439
C. 430
D. 426