Take this quiz and see how well you know about Kevin De Bruyne??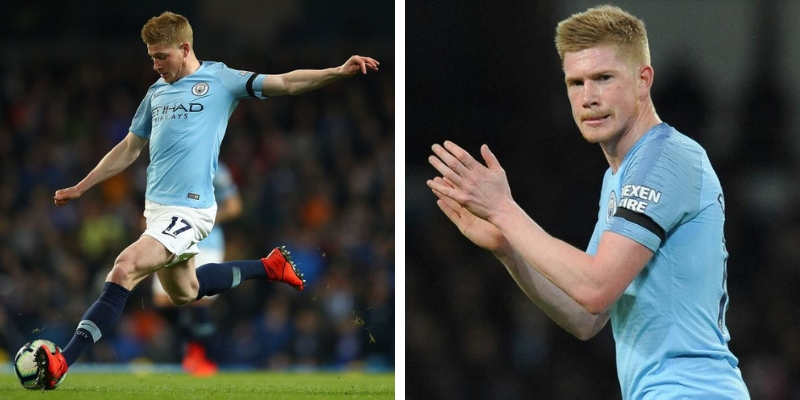 Kevin De Bruyne is considered as one of the best player of Modern Era who is currently playing for Manchester United. He was ranked the fourth-best footballer in the world by The Guardian in 2017.[
Author : Agniva Bhowmick
Posted On : 13-Apr-2019
Q1: When Kevin De Bruyne was born?
A. 26 June 1991
B. 27 June 1991
C. 28 June 1991
D. 29 June 1991
Q2: For which nation does he play?
A. Argentina
B. Bolivia
C. Mexico
D. Belgian
Q3: At which club did he begin his career?
A. Genk
B. Gent
C. Antwarp
D. Club Brugge
Q4: What is his jersey number?
Q5: In which team did he join in 2012?
A. Chelse
B. Arsenal
C. Man City
D. Man Uni
Q6: In which year did he join Manchester City?
A. 2014
B. 2015
C. 2016
D. 2017
Q7: How many goals did he assist for Manchester City?
A. 111
B. 123
C. 114
D. 134
Q8: Kevin De Bruyne made his City debut against Crystal Palace in September 2015 from the bench. Who did his replace?
A. David Silva
B. Yaya Touro
C. Jesus Navas
D. Aguero
Q9: Who did the midfielder score his first City away goal against?
A. Tatanham
B. Man Uni
C. Arsenal
D. Crystal Palace
Q10: The Belgian bagged a late winner against Sevilla in the Champions League to hand City a crucial win. What time was the goal?
A. 90+2
B. 90+1
C. 88
D. 67