Take this quiz and see how well you know about Kim Kielsen??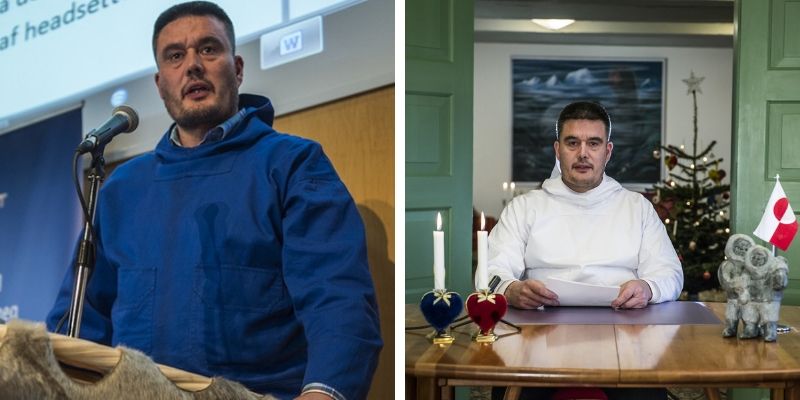 Kim Kielsen is a Greenlandic politician, and primer. On 10 December 2014 the new ministers were represented. He was elected to the municipal government of Paamiut
Author : Agniva Bhowmick
Posted On : 01-Jun-2019
Q1: Kim Kielsen is the president of which country?
A. Greenland
B. Norway
C. Finland
D. Italy
Q2: When was he born?
A. 30 November 1965
B. 30 November 1966
C. 30 November 1967
D. 30 November 1968
Q3: Which political party does he represent?
A. Jhiygs
B. Jhuishs
C. Siumut
D. Oushsk
Q4: What was the period of his serving a police officer with Rigspolitiet?
A. from 1998 to 2005
B. from 1996 to 2005
C. from 1997 to 2003
D. from 1996 to 2003
Q5: When did he enter politics?
A. 2002
B. 2003
C. 2004
D. 2005
Q6: When did he become acting premier ?
A. October 2014
B. October 2015
C. October 2016
D. October 2017
Q7: How many sibling he has?
Q8: With how many votes was he elected?
A. 44 of 65 votes.
B. 54 of 65 votes.
C. 34 of 65 votes.
D. 49 of 65 votes.
Q9: When his party did along with Atassut and Demokraatit formed a new coalition?
A. 4 December 2017
B. 4 December 2016
C. 4 December 2015
D. 4 December 2014
Q10: What is his rank as premier?
A. 2nd
B. 4th
C. 6th
D. 8th