Answer this quiz questions based on Kim's Convenience season 3 and check your score?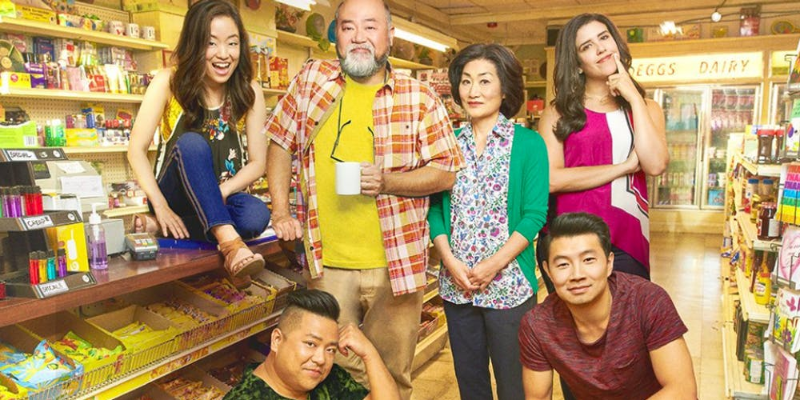 Kim's Convenience is a Canadian television sitcom that premiered on CBS Television.
Author : Soumi Banerjee
Posted On : 20-May-2020
Q1: What is Janet's korean name
A. Park Bo Gum
B. Eiu Kyung
C. Park Shin Ye
D. Min Song
Q2: Who became the new back manager at Handy Car Rental
A. Omar
B. Stacie
C. Jung
D. Terence
Q3: Who helped Alejandro to move a hutch
A. Jung
B. Kimchee
C. Terence
D. John
Q4: Who is the editor of Canvas magazine
A. Diane West
B. Joana Stacy
C. Rhonda Mills
D. Amy Boyle
Q5: From where Appa tries to take Wifi connection
A. Crashfit
B. Gym Door
C. New Sushi Place
D. Mr Mehta's Restaurant
Q6: Who does Gerald photograph for his exhibition
A. Mrs Kim
B. Janet
C. Nathan
D. Mr Kim
Q7: In which sport do Appa and Jung compete with each other
A. Marchal Arts
B. Baseball
C. Ping Pong Ball
D. Football
Q8: Which character was portrayed by Jenny Raven
A. Gwen
B. Beth
C. Tina
D. Bernie
Q9: Who gets a new haircut in the episode "Appanticities"
A. Mrs Kim
B. Janet
C. Kimchee
D. Chelsea
Q10: What is the name of Janet and Jung's yoga teacher
A. Ben
B. Chris
C. Ron
D. Nathan