How well do you know about Mbappe??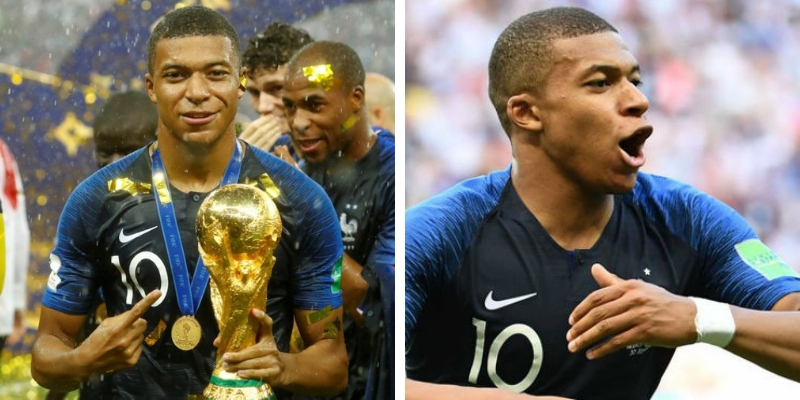 Mbappe is french professional footballer. He took a essential part of the team in FIFA World Cup. He plays as a forward for Ligue 1 club Paris Saint-Germain .
Author : Agniva Bhowmick
Posted On : 11-Feb-2019
Q1: What is the nationality of Mbappe?
A. French
B. Brazil
C. Argentina
D. Itally
Q2: In which year he made his debut?
A. 2014
B. 2015
C. 2016
D. 2017
Q3: In which age he made his debut?
Q4: Who is the youngest player to score at a world cup?
A. Pogba
B. Mbappé
C. Griezmann
D. Lloris
Q5: When was Kylian Mbappe born?
A. 20 December 1998
B. 14 February 1999
C. 12 March 1997
D. 15 April 2000
Q6: Which club did Mbappe begin his football career?
A. Monaco
B. AS Bondy
C. Arcenal
D. Liverpool
Q7: How many goals did Mbappe score at Monaco?
Q8: What is the jersey number of Kylian Mbappe in Paris Saint-Germain ?
Q9: How many goal he scored till now?
A. 123
B. 130
C. 135
D. 143
Q10: How old was Mbappe when he scored his first goal as a professional player?14