Take this quiz and see how well you know about Lal Bahadur Shastri? ?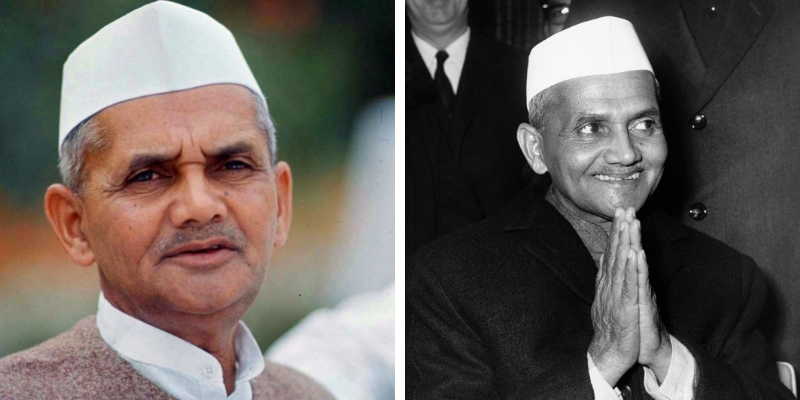 Lal Bahadur Sahstri was an eminent prime minister of India. He also took a vital part in India Freedom Struggle. Deeply impressed and influenced by Mahatma Gandhi (with whom he shared his birthday), he became a loyal follower, first of Gandhi, and then of Jawaharlal Nehru.
Author : Agniva Bhowmick
Posted On : 08-May-2019
Q1: What is the name of 2nd Prime Minister of India?
A. Jawaharlal Nehru
B. Lal Bahadur Shastri
C. Indira Gandhi
D. Morarji Desai
Q2: When was he born?
A. 4 October 1904
B. 3 October 1904
C. 2 October 1904
D. 5 October 1904
Q3: He was the senior leader of which political party ?
A. BJP
B. BJD
C. Congress
D. AAM Adami
Q4: In which year was he awarded by Bharat Ratna?
A. 1966
B. 1963
C. 1960
D. 1957
Q5: In which year did he get the tittle Shastri in in Kashi Vidyapeeth university?
A. 1917
B. 1920
C. 1923
D. 1926
Q6: In which year did he lead the country ?
A. Indo-Pakistan War of 1965
B. India - China War
C. India Pakistan 1971
D. Kargil War
Q7: In which year did he become prime minister ?
A. 1965
B. 1964
C. 1963
D. 1962
Q8: For how many years was he imprisoned ?
Q9: In which year was he become active member of Indian Congress Party at the call of Gandhi Ji?
A. 1928
B. 1930
C. 1932
D. 1934
Q10: In which year did he die due to heart attack?
A. 1966
B. 1963
C. 1960
D. 1957