Take this quiz and see how well you know about Magnus Carlsen??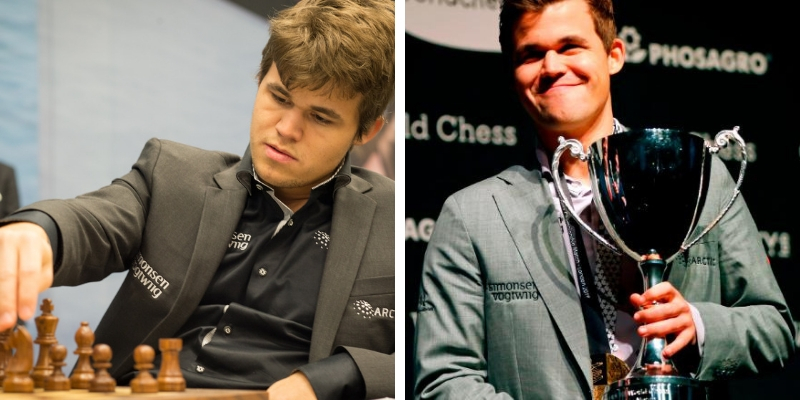 Magnus Carlsen is an Norwegian chess grandmaster and the current World Chess Champion. He won many trophies in his career. He started his career early of his life.
Author : Agniva Bhowmick
Posted On : 27-Feb-2019
Q1: What is full name of Magnus Carlsen?
A. Oen Steven Margenus Carlson
B. Steven Magnus Carlsen
C. Sven Magnus Oen Carlsen
D. Micheal Magnus Carlson
Q2: When he was born?
A. 30 Nov 1990
B. 23 Oct 1990
C. 24 March 1990
D. 14 Aug 1990
Q3: How many times he has won World Rapid Chess Champion?
Q4: How many times has won World Blitz Chess Champion?
Q5: In which year he reached he top of the FIDE world rankings?
A. 2009
B. 2010
C. 2011
D. 2012
Q6: At which age he won Norwegian Chess Championship?
Q7: In which year he became World Champion by defeating Viswanathan Anand?
A. 2009
B. 2010
C. 2012
D. 2013
Q8: What is name of movie about him?
A. The Princess of Chess
B. The Chess Player
C. He is king
D. No i Chess Player
Q9: In which year he started his chess career?
A. 2002
B. 2003
C. 2004
D. 2005
Q10: In which year he won 77th Tata Steel Chess Tournament?
A. 2015
B. 2016
C. 2017
D. 2018