Take this quiz and see how well you know about Manmohan Singh ??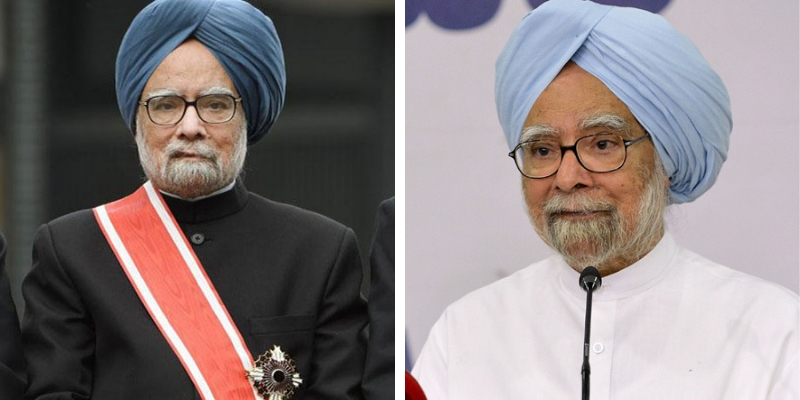 Manmohan Singh was 13th Prime Minister of India and first non-Hindu to become Prime Minister of India. Since Jawahar Lal Nehru, he is the only Prime Minister to be re-elected, after completing a full five year term.
Author : Agniva Bhowmick
Posted On : 13-May-2019
Q1: When Manmohan Singh was born?
A. 25 September 1932
B. 26 September 1932
C. 27 September 1932
D. 28 September 1932
Q2: For how many times was he re-elected for prime minister of India?
Q3: In which year did he become prime minister of India?
A. 2002
B. 2003
C. 2004
D. 2005
Q4: Who did induct Dr Manmohan Singh into his cabinet as Finance Minister?
A. P. V. Narasimha Rao
B. Atal Bihar Vajpayee
C. Inder Kumar Gujral
D. H. D. Deve Gowda
Q5: In which year did he become governor of the Reserve Bank?
A. 1982
B. 1983
C. 1984
D. 1985
Q6: In which year was he Chief Economic Adviser in the Ministry of Finance
A. 1969
B. 1970
C. 1971
D. 1972
Q7: Monmohan Singh was the Professor of International Trade in year 1969 at?
A. IIM
B. IIT Delhi
C. Delhi School Of Economic
D. XLRI Jamshedpur
Q8: In which language he cannot speak?
A. Hindi
B. Urdu
C. English
D. Bnegali
Q9: In which year was he honored by Padma Bhushan?
A. 1989
B. 1988
C. 1987
D. 1986
Q10: Who is the wife of Manmohan Singh?
A. Ganga Devi
B. Gursharan Kaur
C. Divya Bedi
D. Narshima Kaur